Hello again friends,
Thanks for the beautiful response to my earlier story. In this story I will tell you how me and my girlfriend suma had sex for the first time in train.
Getting into the story,
Suma aged 22 joined as a junior in my office under me. she was a little plump and short aroung 5.3 having stats 36-32-38. She had firm boobs even though they are very big in size. She has a magnificient round ass which is her main attraction in sex. They are perfect tight and round buttocks which I never fucked till date.
It happened in 2018 jan when she joined my office. She did not show much attention towards boys nor she speaks well with anyone. Since she was my team she had no option to interact to me. she after talking to me and knowing me changed her mind towards boys and she became close to me within 2 months. I lusted for her whenever I see her in top and jeans. Omg I can hold on my erection seeing her. I feel my testicles explode. I started flirting as usual and one day she proposed me and I was in shock what to do. I thought for 3 days and told my acceptance. She felt soo happy after hearing from me and hugged me tight, I can feel her boobs, very smooth and big. I hugged her in that position for 5 minutes and without going in a hurry left her.
Later we used to go for movies and all. Every time we were alone I used to ask her for a hug and she used to give it without hesitation. Soon I wanted more from her. So one day, there was a meeting with other team and the office was empty with me, suma and other girl colleague. It was lunch time and me and suma went to the kitchen where we generally eat. The other colleague left to some nearby restaurant. So it was me and suma. I thought this was the time and closed the kitchen door and kissed her lips. She was shocked and also well reciprocated. I licked her lipstick fully within 10 minutes and we both became shy seeing each other face and laughed.
Later in the evening after reaching home the conversation between us started like this:
Ravi: did you like what I did during lunch?
Suma: I felt very nervous if anybody sees us. But I liked it very much.
Ravi: my dick became very erect when I was kissing you.
Suma: haha. What did you do then
Ravi: I masturbated thinking of you in toilet
Suma: chii. Don't do that. Its not good habit.
Ravi: what should I do. Will you allow me to have sex with you?
Suma: oh no. only after marriage.
Ravi: hmm then my only way to satisfy me is to masturbate
Suma: don't do that. I can help you with blowjob if you want.
Ravi: ok atleast you accepted for this.
Suma: haha its my duty.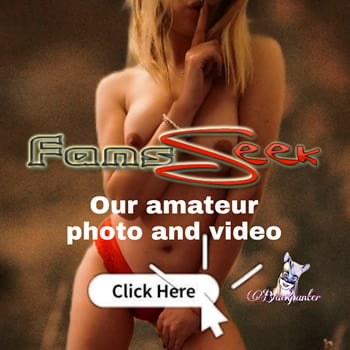 Meanwhile my team had to attend an important clients meeting in delhi. I booked tickets for me, suma and other girl and we 3 boarded the two tier AC compartment. We got 2 tickets in one area and the third a little far in the same compartment. So we both stayed together and asked her to occupy the other. We got the side lower and side upper seats. Since we had curtains, no body can see us. So we went inside on the upper berth and sat hugging and talking. It was 8pm when we boarded, we hugged together and watched a movie on my lappy and spent time. In the meantime I used to kiss her neck and earlobes to get her into mood. It was 11pm by then and all the lights in the compartment switched off. I thought this was the right time and asked her for blowjob. She felt shy and said no. I requested her and finally she said ok. I asked her to go to the western toilet and wait for me. we both entered the western toilet and locked ourselves. The toilet was very neat and clean. We took a old towel and put ot on floor.