Fucked by triplets, I'm Nisha. I have brown eyes, shoulder length black hair, tanned skin, big boobs and I'm curvy in the right places. I wouldn't say I'm pretty but definitely have a sexy face, especially my bedroom eyes which my boyfriend Sam loves. Sam is a part of a triplet, his brother's names are Paul and Logan. I always get confused when I see them together because they're so very much alike. They're all 5'11, handsome and well built. They tower over me because I'm a mere 4'11.
One day I went to Sam's house but Logan answered the door and said Sam had gone out to play soccar with friends but I could wait for him in his room as he should be back soon. So I went up to Sam's room and turned on the tv not realising that he had been watching some heavy porn. The blonde gorgeous lady was being filled in all her holes by 6 dudes. I was getting turned on watching the gangbang and my panties started getting wet. The room door was closed so I started to undress and played with my boobs and rubbed my clit while concentrating on the movie. I didn't realise that I was moaning loudly and I also didn't notice Logan and Paul had entered the room and had their eyes fixated on me. I fingered my pussy and closed my eyes while squeezing my boobs when I heard someone say "Do you need some help"? I opened my eyes and turned around to see Logan and Paul standing there naked and rubbing their shaft in their hands, I was startled but still very much in heat and it would be nice to be fucked by these two studs so I smiled and nodded and both of them came over, I don't know if it was Paul or Logan licking my wet pussy but it made me go wild. The other triplet came from behind kissed my neck and squeezed my boobs making me moan. Then the one squeezing my boobs got up and positioned his dick to my mouth. "Suck it bitch" he said and I obliged. Sam has never called me a bitch before and I loved hearing this. I started to suck the tip of his dick and went down all the way to his shaft as my saliva oozed down his 9 inch dick. "You suck my brother like this bitch" he said grabbing hold of my hair and thrusting his dick all the way down my throat. His brother stopped licking my throabing pussy and inserted his hard 9 inch dick into me. As he fucked my pussy, I moaned. " Fuck, Sam gets to fuck this sexy whore whenever he wants" he said while he banged my pussy real hard. I was enjoying this rough sex, Sam was normally more gentle with me and I was thinking that he should take classes from his brothers.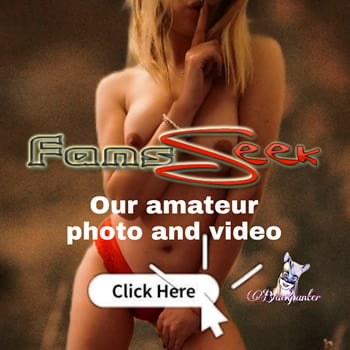 At that point the door flung open and Sam walked in to his brothers fucking the daylights out of me. But we didn't stop. I knew that I was in so much trouble, I loved Sam but it was too late now, I was so horny and this was happening. The brother fucking my pussy turned to Sam and said "You're right Sam, she is the hottest fuck around". The brother fucking my mouth came in my mouth and his warm cum spilled over my face and boobs. He took his dick out of my mouth and to my surprise I noticed Sam was naked and he walked up to my face and said "Suck me you little slut". This was the first time he had spoken to me that way and it was arousing. I took his 9 inch thick dick in my mouth and rubbed his balls with my hand. He moaned " Fuck Nisha, you're so damn hot". "I knew you like fucking all 3 brothers, you little whore". He said as I sucked his rockhard dick. "Yessss she's one hot bitch man", his brother said still pumping my pussy. I trembled and came all over his dick and he said "Yes babe, you're gonna cum all day today, we're gonna fuck you dry". I noticed that the brother who just came was hard again and he was stroking himself watching Sam and his other brother go at me.