I'm Sonia, my height is 5'4 and my boobs a nice 36C. I have long black hair and fleshy thighs. I have good features and keep myself fit by working out daily at the gym.
I'm 24 years old and my fiancé who's a doctor is 32. Paul is always busy at the hospital so I spend a lot of time with my gym instructors Dave and Ron who are very mascular and both are considered good looking in their own way. Ron is a 6 footer and always tells me how admires girls with thick thighs. Dave is 5'8 has a tan that would drive women wild.
One day I was the last one in the gym and Ron and Dave stood by my treadmill talking to me while I finished my workout. "You know, you're the sexiest girl in the gym" Dave said and Ron agreed. I laughed. "Really? You think so"? "Most definitely, all the other girls are too thin and there's nothing to look at". Ron chimed in. I just shyly smiled. " Yeah, we men like some flesh on our women… nice to squeeze and hold you know"? Dave said and I caught him glimpse at my boobs as he said that. "Come on you guys, there some drop dead gorgeous ladies in here you know like Debbie and Suzy" I said with a smile. "Yeah they have beautiful faces but their bodies do nothing for us" Ron said and added "You on the other hand are a real woman, curvy and we've noticed how all the guys look at you when you walk in in your shorts and sports bra". I smiled. This conversation was turning me on and it's been a while since Paul fucked me. Naughty thoughts ran through my mind as I got off the treadmill. " Would you like to come over to my place for a drink Sonia"? Dave and I plan on watching a movie and you're free to join us if you like". Ron said. "Sure" I said thinking that it was only 8pm and it was a Saturday night. Paul was on call and I'd just be alone at home so I went over to Ron's place with Ron and Dave. They both kept complimenting me on my looks and body and it felt good as Paul hardly complimented me anymore.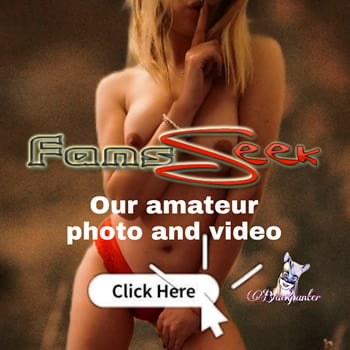 "Can I take a shower first"? I asked as we walked through the door of Ron's house. "Sure Ron said and handed me a towel". I left my gym bag in Ron's car and only realised it in the midst of my shower, I thought "oh noooo… I have to walk out in my towel and the guys would think I'm enticing them". I came out of the shower with the towel wrapped around my boobs, the towel was kind of short and I walked to the living room where the guys were drinking beer and watching a football match. I went in front of the tv to tell Ron that I had left my bag in his car but I guess they got a different idea. Ron came up to me grabbed me and kissed my lips so hard muffeling my words. He dropped my towel with a yank and the next thing I knew was Dave was caressing me from behind. I started to get wet and I responded to Ron's kisses. Dave pushed my long hair to the side and nibbled on my neck. I moaned and Ron played with my left boob, squeezing it gently and then harder. Dave squeezed my ass as he kissed my neck. This felt so good that I just allowed them to carry on. "You're so damn hot Sonia" Ron said as he inserted a finger into my wet pussy. He finger fucked Me while he kissed my lips and I moaned, "We've wanted this for so long babe" Dave said as he squeezed my ass. They led me to the couch and I spread my legs wide as I lay down. Ron started to lick my wet pussy as I moaned louder and louder. Dave undressed and positioned his erect 7 inch thick dick to my mouth. I licked his dick and stroked it with my hands before sucking him. "Yessssssss" Dave said as I sucked him faster. Ron now licked my clit and fingered my pussy with two fingers getting me wetter and hornier than I already was. After a few minutes he stood up and undressed. His dick was a good 9 inches and it was thick. I grabbed on to his mascular arm as he inserted his entire dick into my very wet pussy. "God, you're so fucking hot babe" Ron said as he thrust his dick in my pussy and his dick hitting my pussy made loud flapping noises. I was on a high as I sucked Dave and getting pussy fucked by Ron at the same time. Dave squeezed my boobs and Ron squeezed my thigh as I sucked and fucked them.
I came over Ron's dick within a few minutes. Ron smiled as my cum oozed down his dick. "Looks like you are enjoying this" he said as he continued to fuck my cum dripping pussy.