This is short story about my fascination for a woman who is elder to me. The period of story is in the early nineties when I was a school student in Chennai. Then I am a boy in class nine and I was doing poor in math. My mother was a language teacher in the neighborhood school and my father was a musician. We are vegetarians and we were staying in the ground floor of a small rented house which had a vacant first floor.
In the first floor a couple with a baby boy from our native town had come in recently. My mom took keen interest in getting the family settle down quickly and the two women became friends. The gentleman in the first floor worked as a marketing professional and would be off frequently on tours. I used to call the first floor lady Padma akka who was about 25 years of age with a medium complexion and a modest frame. As she was a physics graduate, my mom requested her to teach me math and science subjects. As my father's income was not stable, our family went on with my mother's salary as a teacher.
As we did not pay her any fees, my mom advised me to be good to her and help her in domestic work apart from learning. I used to carry drinking water for her from the corporation tap in ground floor and help her with local purchases and cutting vegetables. My main work was to take care of the baby when she prepares food in the kitchen.
She was a good teacher and I impressed her with my good behavior. The baby also seemed to have developed a liking to me as I kept it engaged when akka was busy. About 3 months, have passed like this. Slowly we had become good friends and even while teaching me, akka started to breast feed her baby by opening the nightie buttons. She used to cover the baby and her breast with a towel and many a times the towel would give way and I could have a glimpse of the breast. Initially I was shy and she used to laugh at me understanding my shy behavior. She has remarked to my mother that I am a nice boy and that I am taking good care of her baby boy. My mom was impressed as my marks were also increasing in the weekly tests.
On a certain day, after we had dinner and about to sleep at 10 pm, we could hear the continuous cries of the baby and my mother enquired akka. She replied that her husband is away and that she is weak with the periods (menstruation) and asked whether I can come over and take care of her baby boy. My mom asked me to help her. I went and engaged the baby for some time and in the process both myself and the baby boy fell asleep on her bed. My mom must have allowed and in the morning I could find akka sleeping on the floor on a mat. After she got up, she offered me coffee and thanked my mom. This kind of sleep overs had become a regular practice as the baby boy was becoming naughty by the day, and not allowing akka to sleep. As we were friends, all the three of us used to sleep on the same bed with the baby boy in the middle. When he wakes up, she used to put the baby to one side and turn over to feed the baby. I used to sleep by her side and by now I was up so close with her that I enjoyed her body scent. When her husband was at home also I used to help her with the baby boy, as myself and the baby boy slept in the hall while the couple slept in the bedroom. My mom did not object to this as our families were growing closer and closer.
So almost every night I slept in her house and I used to yearn for sleeping by her side as smell of her fragrant armpits was so fascinating. One fine morning she woke me up and showed the wet patch on my shorts and started laughing. I got shit scared with the thought as to what will happen if my mother comes to know of this and my days of sleeping with the fragrance would end.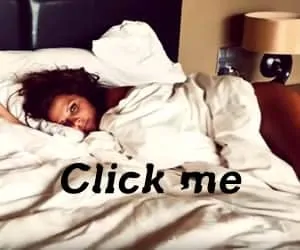 She asked me not to worry and that she would not tell my mom and that it was a Sunday, I can go home little later while my shorts would dry up. She asked me to go to wash room and clean up and handover my shorts for drying while she would come up with alternate wear. She came up with her husband's dhothi. I did not know to tie a dhothi and she laughingly asked whether Iwould use her inskirt. As there is no other way I agreed and came out wearing her inskirt. She was laughing to her heart's content after seeing me wearing her skirt with me with shy written large on my face.
On the same night before retiring to bed she reminded me about the inskirt and asked me to change over to her inskirt and said jokingly that we would not have enough time to dry my shorts the next morning. I thought she must be joking but as she was serious, I changed over and slept by her side. She remarked that I am growing up to be a man and that; she is not sure whether to allow me to sleep by her side. She told me that I am wrapping my arms around her in sleep. I begged her not to say no and that I really love sleeping with her. She said I am wetting her skirt which I was wearing and immediately, I offered to wash it, not letting the sleeping opportunity to slip away. Pleased with my behavior, she said that I need to take eggs, as I need proteins at this stage. As my mom would not approve of this she said she would prepare me eggs without her knowledge. Agreed I used to eat the boiled eggs with pepper. Due to the pungent pepper, when I coughed, she would pat me on my head and asked to enjoy eating it slowly. I was so embraced in her love that I thanked her a lot. She replied that I have done so much for her and it is so nice that I am with her all the time. Thus our intimacy started growing. My grades at school were also improving and I am coming in the top five and my teachers and mom were very happy.
I helped akka in washing clothes in the bathroom. She would tie her nightie upto knee level and taught me to wash the soaked clothes. I could have glimpses of her dangling boobs when she bent over and thighs when she was seated and i used to feel horny.
One fine afternoon akka asked me to help her to bathe the baby boy. She asked me to change over to her skirt and by now I am so comfortable with it as Iam used to sleep wearing her skirt. She asked me to sit on the short stool stretching my legs forward and placed the baby on my thighs and legs. She asked me to rollup the skirt upto thigh level as she wanted to apply oil for the baby. I hesitated and she asked me why I was shy with her. I rolled up the skirt and kept the baby on my bare thighs and legs. She applied baby oil and massaged the baby's limbs sitting opposite to me and I could have a good view of her thighs. While massaging the baby, I could feel her hands on my thighs and felt ecstatic about her touch. All the time she was in conversation about the baby and I was only part listening as my attention was elsewhere. She asked something and as I did not respond she pinched my thighs. She has asked me to sit with legs folded with my folded knees facing the roof. She placed the baby on the slope of my legs and asked me to hold it properly for giving bath. I obeyed her and she went on pouring water on its head. The baby seemed to slip away and I spread my legs little apart so that it would stay put between my parted legs. She soon started laughing and only then I realized that through the parted legs my organ is exposed. I said I could not adjust the skirt as I was holding the baby to my legs and she said it is ok.
At this stage I am almost wet up to waist level and the feel of warm water together with the sight of her moving boobs started having its effect. Added to this, her frequent brushing on my legs and thighs with baby soap created sensations of ecstasy. I am starting to get a hard on. However the fear that I would loose the opportunity made me control my emotions.
She finished bathing the baby and then asked me to sit with folded thighs and placed the baby horizontally across my folded thighs. She then wiped the baby dry with the towel and in the caressing process I felt her wrist on my organ. At one stage I even felt her palm on my balls.