Okay So , my age being 20 I dream lot of stuff. At certain age I was a lusty person. I have seen my sister half nude, moment almost naked and I used to jerk off. Especially I'd jerk off to my mom by imagining her instead of pornstars in the porn video. I guess many of the readers here want your mom to fuck you , Trust me even I'm one of you.
Okay so one of my dream stories is as follows.
So introducing to you my characters.My family has 4 people . My dad(Danny) who has a big black cock probably 6 inches. He's a freelancer and does all the work at home as clients come at home. My mom Skylar (fake name) is middle aged woman around 40s ( I can't reveal the real age.) She's real hot , atleast in my senses. She's short and has 30 or 32 sized boobs I can't measure it but I've seen . ( This one's for real in my story and in real life) She's got a pair of nice round ass. She's fair and is the fantasy woman .Maybe you could watch Skylar McKay in pornstars. I watch her videos to imagine her. She's somewhat like Skylar nice firm boobs and real wild woman.Now comes my brother who's taller than me by an inch but my physique is better off and I've a thicker and harder penis of 5'8. He's got thinner 5'5 .My uncle who was retired military officer has a mid hard cock of 5'6 inches and he's a real horny and lusty person I've ever seen. And her wife i.e, my aunt is a fat woman with 38-40-40 . They have 2 daughters. Elder one being the hotter with 34-24-36 .and the younger one with 36-30-36.
It was summer , my college was off. I've been jerking off to various pornstars like Ariella , Brandi love, Ava Addams, Skylar McKay, etc.. Mostly the Milf category. Every night my dad used to fuck my mom hard and my mom's habituated to that was always horny. She always wanted a good fuck in her pussy. I at times used to listen to it and jerk off. Once my mom just after the wild fuck came out all of a sudden in half nighty without a bra and one boob almost outside unknowing as there.I pretended that I was going to the toilet and went off .
–> Real story at uncles home
At times my uncle used to pay visit at our home and sometimes we used to go at his house.In day he used to go to shop and at night he used to either bang his wife or masturbate . When I was there for the first time , in the night he started jerking off. He suddenly caughty cock which all of a sudden became hard. He woke me up and started talking about sex and women.He said he would teach me to masturbate and started stroking my cock and also made me stroke his soft and medium cock of his. He grew hornier and started sucking mine and when I was to cum I ran to bathroom and splurted . I didn't suck his cock though but he liked it. After few days of that I even witnessed my aunt having a fuck with uncle. I then dreamt of fucking my elder sister looking at them.
–> back to the dream world…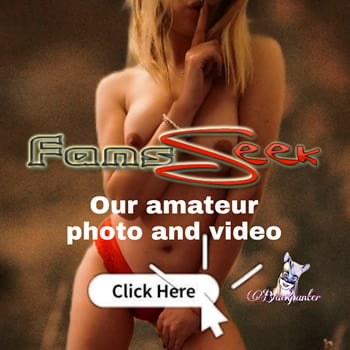 When dad was out for two days on a work with his friend. So mom and me alone. I always wanted to fuck her but never got the courage.Once I even noticed her staring at my cock and even she caught me staring at her assets. So what happened was our uncle was tired and wanted to stay for while before leaving to his place.My mom invited him and told him to rest in dad's room as he wouldn't be there for two days.There were a lot of clothes to wash off in the morning. As I am a part studious and partly athletic or sports person, I had been to play soccer. My mom had been washing the clothes and at times stared at uncles cock while he was sleeping . Uncle was always horny so he thought of tricking mom into sex but money had other plans even she wanted to have a mature cock as dad hasn't fucked her in 2 days. So mom asked if uncle had any clothes to wash off . He said the lungi he wore was dirty and needed a wash.. He pulled it off without any hesitation and stood there in his tight underwear which shown his hard cock.Mom glanced at every moment and even uncle caught those glances.Then moment said he need not hesitate and said that elder son was out for soccer and won't return for 3 hours and younger son was at college and there was no one neighbour who would disturb , so he could even roam around or rest in his underpants or even naked. Uncle was just behind mom with his cock near my mom's ass region as he carried few clothier into washing machine. Intentionally he rubbed his cock over mom's ass while handing over the clothes into washing machine. Mon asked if the underwear was also to be washed . He did not avoid and took off his underwear and gave it to her. My mom said that even her panty was wet and needed to be cleaned . She infront of my uncle took off her panty but with clothes on. Now my uncle was naked and my mom's was partly naked with no undies.