Daddy loves his little daughter, The only time I spent the night in jail was over my Maddie. She was my angel, my sweet girl, my spitting image. Her mother made the mistake of pulling her from my arms while my girl was screaming and crying my name.
I had never known fury or strength like I did then. I rammed the door with my shoulder so that it shuddered. It was a trash trailer door and when I rammed it again the lock snapped.
My ex wife looked at me with terror and rage. But I wasn't paying attention. All I could see was Maddie. She held her hands out for me still and there was nothing but adoration and helpless need in those little angel eyes. I sang to her, softly, and she smiled in relief.
That smile was worth the night in the jail cell. I've always said it. My Maddie brought out the best and the worst of me.
After that I threw myself into my life. I had screwed up my first chance at school, my first chance at everything. But then Maddie was born. It's hard to believe now but when her mother came to me and told me I would be a father, I fought it. She was having sex with at least two others, my promiscuous and bipolar ex wife. I said that she wasn't mine. I said it right up until my Maddie was born.
And then I saw her eyes. There was no denying it anymore. Those were my eyes. I fell in love like I had never loved her mother or anyone else before her.
And there was no failure for an option. I served my marine corps and used it for a college fund, where I studied computer sciences. The years were torture. Maddie's mother had custody of her and she moved around a lot, switching from boy to boy. I hated it. The thought of Maddie in unsteady environments made me sick. I looked forward to every weekend I had custody of her and kept her in my dorm room when I was in college and she was a toddler. I didn't get many dates with Maddie. But I didn't want them anyway, not after what her mother had put me through. I wanted nothing besides my Maddie. And my end goal was an environment so steady and smooth that I could fight for custody of her. I kept every text, every email, every record of her mother's inadequacy for proof on the day I would need it. My brother in law was a wonderful lawyer who was willing to help since I had proven myself. I won him over with my marine service.
But it didn't matter. The year after I graduated her mother approached me without a fight. I had always been wonderful with computer sciences and my job opportunities were beautiful in their steadiness. I wouldn't call them lavish but they were certainly more than I could have hoped for.
And her mother had heard. So she offered to sign Maddie over to me if I continued to pay her child support and raised my daughter. In effect, she sold our daughter to me.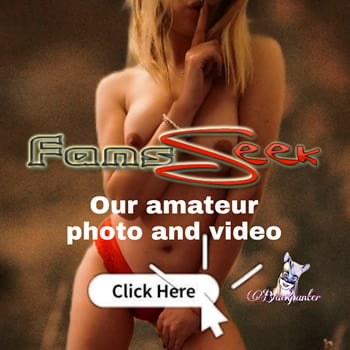 I didn't hesitate. I took her in an instant, knowing that there was no place in the world better for my daughter than by side. I was a man possessed over her. She was too quiet when I first got her and it upset me to see the insecurities of an unstable home in her eyes at first. So I homeschooled her. I refused to give my little girl back to the world. She was mine and she would live like a princess. I bought her stuffed animals and dresses. I bought her nail polishes and makeup and glitter and ribbons. I raised her in a castle of a bedroom with a princess canopy and butterflies decorating everything. Oh she had her teenage rebellions, but overall she was a wonderful child.