I was recording a prearranged catfight between my mom and girlfriend Gina so there was a record not to mention bragging rights for the winner. Gina is nineteen with light brown hair to her mid-back; she's 5'4″ with a B cup and wears a yellow bra with matching thong. Mom is 5'6″ with dark hair just past her ears, she's wearing a black bra and leopard print panties.
When I tell them go, both women grab for each other's hair; they're fighting in a motel room I paid for so it's neutral ground. My mom has twenty years and about twenty pounds on my girlfriend but her D cup breasts make for an easy target. As soon as mom gets Gina into a side headlock by her hair, my girl grabs onto mom's boob; digging her nails into it over the bra. Mom cried out in pain but tried to pay back Gina by yanking her thong up in a nasty looking wedgie while keeping her bent over with a handful of hair.
Gina is not deterred and I can see her nails go from clawing my mom's breasts to digging between her legs; going for her pussy. They're both grunting but mom's eyes go wide when Gina gets inside mom's panties. She abandons her wedgie to slap at the side of Gina's face; the blows echoing in the cheap motel room like gunshots. When Gina brings her hand up from her opponent's crotch to guard her own face, mom switches to a front facelock, trying to choke my girlfriend, while resuming her wedgie attack. She grabbed a handful of Ginia's yellow thong and was sawing it up the crack of her ample ass, saying, "What's wrong, hun? You can dish it out but you can't take it?"
Gina's squeals of pain were garbled as mom dug her arm into my girlfriend's windpipe but she countered with a double-fisted wedgie of her own; yanking mom's leopard panties up so hard it made the old broad stand on her tip toes. They had been fighting near the door of the room and they sort of danced around in this mutual tug of war until mom backed up and they toppled onto the bed. With Gina landing on top she had the high ground and although mom tried to hold her position by trying to keep a firm grasp of my girlfriend's hair, Gina was able to mount my mother's chest.
As she did though Gina screamed out as now mom was digging both hands into my girlfriend's smaller breasts. Gina rolled off, hissing as she clutched her boobs while mom used a handful of hair to keep my girl in place as she spun around on the cheap orange comforter and captured Gina from behind in a body scissors. Using her advantage, she unclasped Gina's bra before my girlfriend was able to break the scissors by shooting an elbow behind into mom's ribs. Mom though swung a wild slap across Gina's face that must've rung her bell because she fell back on the bed, clutching her face-unaware or uncaring that her bra now dangled off her arms-as mom pulled my girlfriend onto her back.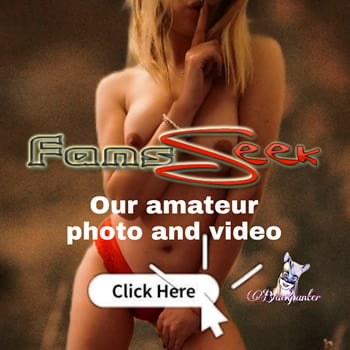 Now it was my mom on top and quickly planted her breasts over Gina's face; keeping her pinned to the bed with a handful of hair. Her legs kicked the mattress as she tried to push mom up only for my mother to grab both of Gina's wrists. She sat up, pinning my girlfriend's arms to the bed under her knees, then slid forward and placed her crotch over Gina's face. I watched my girlfriend try to buck mom off but she used the headboard of the bed for balance until Gina ceased fighting back.