My name is Susan. I'm a happily married 50 year old mother of 3 grown children, and this is a true story of my recent and first experience with another woman.
I work for a small company with about a hundred employees spread across the country, and every December they fly us all to our corporate offices in California for an annual staff meeting and Christmas party. Although a long trip for me, I've grown to look forward to this long weekend and the opportunity to spend time with my co-workers. Now that our 3 children are grown and out of the house, it's easier for me to schedule this time away from home and my husband of 30 years. The most exciting thing happened to me during my trip this year.
After our first day of meetings concluded, we changed for dinner and our Christmas party. Although dinner is always nice, the after dinner celebration is always a little disappointing and usually consists of us all just mingling and talking with some piped-in music in the background as the company owners are fairly old and past their partying prime. Most of the employees are 40-55 with families back home, and even though we're no longer in our 20's, we're not dead and we'd still like to enjoy some music and dancing.
Things wound down about 9:00, too early to turn in, so a small group of us left the restaurant on foot in hopes of finding some decent dancing music in one of the nearby bars. Some locals pointed us to an upscale bar with a couple small dance floors that usually has good music on weekends. When we arrived we noticed the bar was nicely appointed with dim lighting and good dance music, and although pretty packed, we managed to find a couple of tables in the back. I noticed that most of the patrons were the same age range as us, and most were women, similar to our small group of mainly women with just a couple of guys.
The dance floor was packed and it looked like most were dancing in groups rather than couples dancing, and as there were many more women in the room than men, most of the dancers were women, which was fine with me as I've found women usually like to dance more than men anyway. After settling in, we all joined the party on the dance floor, and soon we were all just dancing together. In between songs we struck up conversations with some of the other women that were dancing and found that many of them also worked together and were out after a company dinner same as we were. We seemed to bond with these other partiers as we talked about work, being away from home, and just having a good time.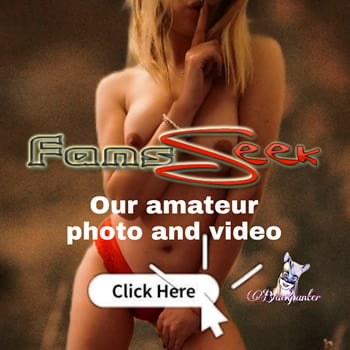 It seemed we were all 40's to mid 50's with spouses and mostly fully grown children, but one difference was that our group was mostly Caucasian and they were mostly African American. We continued to drink, dance, and visit, and after about an hour we were all like one big happy group of friends. The dance floors weren't big, so when we all danced there was little room to move, causing us to make frequent body contact with other dancers. We were all bumping, swinging each other, and occasionally grinding to the music, and I was enjoying the slight friendly physical contact of these other women.