The last New Year Caroline had gone down to the rowing club, there had been at least thirty people ready to go out on the river. She had had a great workout but this New Year's Day was quite a different affair, however it was one she would never forget.
There had been only five them: Trevor, Micky, Adam and Kyle, so after a short discussion they took out a four and she steered. The Thames was flat, there was no wind and very little river traffic. Before long she had all four of them working hard; despite the ice cold conditions all of them had stripped off their splash tops, hats and sweat shirts. She watched them carefully as she set a steady thirty strokes per minute: their breath condensed in the cold air, the water sounded flat against their blades. She watched Adam (6ft 3inches, 40 something years old, number one haircut, wedding ring) stroke the boat immediately in front of her; watched his thighs and forearms bulging; watched a bead of sweat run from his forehead. She could feel the boat lurch beneath her; the powerful thrusting of the boat against the small of her back made her stomach lurch. She squeezed her thighs together and imagined all that male sweat, the powerful smell of them, working hard, their muscles knotted. She edged the boat towards a relatively protected part of the shoreline and called 'easy oars' and watched the blades settle flat on the water. 'Hold it up' and the boat came to a gentle halt. She watched the four men panting for breath, steam rising from their bodies. Water bottles were raised to lips before the usual chatter began.
By the time they had got back to the boat house, all of them including her, were exhausted. Hands no longer felt the cold, faces were encrusted with dried salty sweat. She stood and stretched her back as they washed down the hull and stacked it on the appropriate shelf. She watched them move with practiced grace: none of them were classically attractive, but it was something about their self- assurance, even arrogance, that made her head spin and catch her breath. God, she needed some male company. She needed to feel that strength holding her, moulding her body, using her, controlling her movements. It didn't matter which one: Adam, Micky, Kyle or Trevor. In fact all of them were perfect right now. That's why she had come down to the river today wasn't it? She had almost had a premonition that something was to happen today, something important. She had fanaticised about the men's changing room for ages. It was something about the smell; not exactly pleasant, but it was something deeply arousing. She had this undeniable urge to find her way in there and let nature takes its course.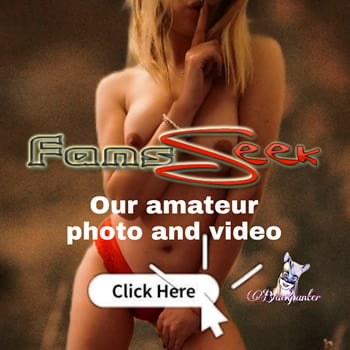 She looked in the full length mirror in the women's changing room at her nakedness. She was still pretty fit for her age, of course not as she had been in her youth, but now in her mid forties she still felt desirable. Surprisingly firm breasts (babies would have ruined them), a flat stomach, peachy bum and lightly tanned skin. She ran her hand down over her stomach to her neatly trimmed bush. Damn it! Get on with it before they finish and start leaving. She shook her head to clear her mind, grabbed a towel and headed bare foot down the deserted corridor to the men's changing room.