Boyfriend ne banaya Behen ko Rand
Didi: Ladiya kiyun kiya.
Me: Wo Abhishek bahut ghatia ladka hai. Usko sabak shikhana jaroori tha.
Didi: Kya kiya usne?
Me: Bahut ulti sidhi baatein kar raha tha.
Didi: kiske baare me?
Me: Aapke baare me. Acha se pit diya usko.
Didi: kya kaha usne?
Me: Bahut galat keh raha tha, choro naa, Maa ko mat batana, please.
Didi: Batao mujhe, nahi to maa ko bol dungi.
Me: keh raha tha ki teri didi bahut sexy hai, aur uski chu…
Didi: Kya Chuchi ya chut?
Me: haan pehla wala, bahut baari baari hai.
Didi: Aur kya kaha Abhishek ne?
Me: Ki aapki ga.., pichwara bahut moti moti hai.
Didi: Aur?
Me: Kya Aur Aur?
Didi: Itni dhyaan se dekhta hai mujhe, Abhishek! Tu Bata na Aur?
Me: Aur ki wo aapko Ankit bhaiya ke saath school me chutti ke baad dekha hai.
Didi: Kya dekha? Kya bol raha tha?
Me: Ki aap dono ke kiss karte dekha hai?
Didi: Aur?
Me: Usne Ankit bhaiya ko aapke blouse me haath ghusa ke, aapki chu… dabate hue dekha hai?
Didi: Aur?
Me: Aur kya aapke skirt ke andar haath gusa hai tha Ankit bhaiya ka?
Didi: Aur?
Me: Aur kia ap ek ran.. prostitute ho aur abhishek bhi aapki chuchi chusega.
Didi: Aur kya karega?
Me: Aur wo aapko apna lo.. chuswayega, phir aapko patak ke … fuck karega?
Didi: to usne sab dekh liye, hai!
Me: Kyu karti ho aap, aur karti ho to chup ke kiya karo didi.
Didi: Tujhe bura laga?
Me: haan bhai hun aapka na.
Didi: (Pas aake) Mai ek insaan hun na sonu. Teri didi ke bhi to hormones hai na. Tu bhi to Sangeeta ke saath karta hai na.
Me: Mai samajhta hun didi.
Didi: Pata hai Ankit aur kya kya karta hai? (Didi Mera ungli pakad ke didi apne hoton se touch karake), Who mujhe yahan chumta. (Mere ungli ko chuste hue), Phir French kiss karta hai.
Me: (Main hath hatate hue)Yeh aap kya kar rahi ho didi, mujhe nahi janna.
Didi: (Didi Naughty smile dete hue), dhat dikhane de na, (mere dono haton ko apni chuchiyon me rakh kar, usko mere haton se dabate hue) phir wo meri chichiyon ko dabata hai.
Didi: (Didi achanak phir mujhe kaske lipat gayi) Phir Ankit mujhe apne bahon me daboch ke, (Didi ne phir mere hoton ko chus ke 5-6 seconds tak French kiss ki) phir mujhe chumta hai.
Me: (Didi se hat-te hue) Didi ye galat hai. Ye bahut galat hai.
Didi: Mai tujhe Bahut pyaar karti hun sonu. Duniya me bahut kuch bahut galat hai. Thori aur galti hi sahi.
Didi: (Didi apna top utar ke phek di, didi sirf bra aur hot pants me thi, ab wo bed me let gayi) Aao na Sonu meri jaan, tujhe dikhati hun Ankit aur kya kya karta hai.
Main Hosh kar didi ke upar char gaya. Unko lip me chuma thori der tak aur unki duddu ko dabane laga
Didi: Ankit kehta hai ki mai uski Randi hun.
Me: Toh aaj se aap meri bhi Randi ban ke rahogi.
Didi: Haan Sonu, jaise Ankit teri didi ko chodta hai, aaj tu hi apni Randi ko chod de na.
Maine didi ka bra utara aur dono chuchiyon ko dabate hue ek ko chusne laga.
Didi: Aah, dhire sonu, dard ho raha hai.
Me: Chup chap bardast kar Randi kutiya. Aaj me tere saath sab kuch karunga. Teri chut aur gaand phaar dunga.
Didi: Karle Madarchod, Aaj tu apni didi ko barbaad karde.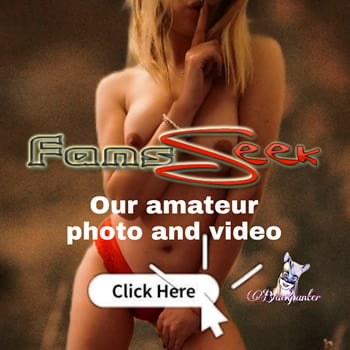 Phir maine didi ka hot pant nikala, ab wo panty me thi. Phir didi mere upar char gayi, Mera shirt utara, meri paant aur chaddi utari aur mera lund leke hilane lagi.
Me: kiska bara hai Randi, Mera ya Ankit ka?
Didi: Pata nahi chal raha hai Sonu.