Yousuf Khan, 43, was madly in love with Shweta Pandit from the moment He saw Her in her anniversary party. I mean what he would have done. Shweta was milky white & very gorgeous.Whereas her husband Anil was a fat.How can a Real Man control himself.that too a Muslim….
Yousuf tried his best to get close to Shweta in the party but couldn't. So just after a casual conversation with Shweta & her husband Anil Yousuf Left the party. He is a strong built man with a height of 6'2″ ,muscular & strong. He was dark skinned & religious.Yousuf is single as his wife had passed away & he has no children.Now coming back to the story.While travelling back home Yousuf was only thinking about Shweta,He has never had such feeling for anyone,not even for his late wife. After reaching home,He went to the bathroom & bathed & came out quickly and dried himself & goes to sleep. While resting in his bed, only the thought of Shweta is going through his mind. Her sexy, gorgeous looks,Yousuf just couldn't get that out of his mind. I don't blame him, Shweta was looking just gorgeous with this dress ❤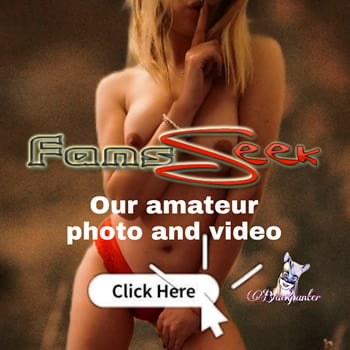 He took out his 11 inches cock & strayed jerking thinking of Shweta(as if he is fucking Shweta) Sometimes he cried "Ohh Shweta Fuck me……..Fuck Me".He was imagining fucking Shweta with his 11 inch cock.He was imagining Shweta humping & jumping on his cock,but alas it was his imagination.Next morning as usual he went to work but he couldn't concentrate in his work.He is rich & use to invest in Stock Market. His mind was only with shweta .He can't be blamed. So he tried his best to get any contact of Shweta(email,hngouts I'd, mob no). So after 3 days of trying He got her Mobile No. Shweta on the other hand was sweet,simple,She focused on singing & was good in dancing.Yousuf was more attracted to her. Shweta didn't get the satisfaction of sex she needed from her husband Anil. He was fat & boring,whereas Yousuf was tall, dark & fit.
Yousuf again got chance to talk to her when they met in an Office party. He husband was not there .He met her & again introduced himself & started talking.She was really enjoying talking to Yousuf. Yousuf even dropped her home. She was impressed. Yeah from that day Yousuf & Shweta became friends.Now they chat daily & talk on the phone. At the beginning it was normal but slowly Yousuf started to get closer to Shweta.Yousuf always imagined having sex with Shweta before going to sleep at night. He was passionately for Shweta. Now they became friends so it was just a time they get closer.Soon they started meeting & roaming together(it was descent).Yousuf bought her expensive gifts which she enjoyed.Soon they started becoming very close friends like they held hands while chating,Sometimes He use to put hands on Shweta shoulders. Shweta didn't mind much. For Yousuf it was close yet so far. As days passed by Yousuf Body was craving for sex with Shweta. Just as luck would have wanted, one day while Shweta was busy marketing 2 roadside goons snatched her purse & ran away(there was lot of money in it).Shweta started shouting "Help, Help " but no one came. After returning Home her husband Anil scolded her very much.She was sad,so she called up Yousuf & narrated the entire story. Yousuf promised to help her out. Few days after Yousuf came running to Shweta's house fully bleeding with the stolen purse of Shweta. Shweta was surprised,she quickly aided to Yousuf & tried to calm him down. She asked "Why do u have to risk your life for my Purse". He replied " For u dear Friend" .Shweta's Heart melted. Her husband was away(as always).He scolded her yesterday for loosing such an expensive purse. So it was only Yousuf & Shweta alone at home.Shweta helped Yousuf in cleaning up the blood staines on his body. When Yousuf took of his shirt,Shweta blushed(Why wouldnt she?)Still she continued to clean up Yousuf. As she was cleaning up,Yousuf was sympathetic about how her husband Anil treated her. She replied "It is OK,I am use to it" .Yousuf replied "No u shouldn't, It is your life & your choice,you are beautiful".She smiled and said "Thank You" & blushed.It was understandable that Shweta started liking Yousuf.It was already night & so Shweta requested Yousuf to stay back at her home. Shweta had a big house with many rooms,so it wasn't difficult for Yousuf to stay in another room.As Yousuf slept, Shweta went to he room also to sleep.At midnight Shweta got up to go to the washroom.The moment Shweta reached the bathroom,she could hear Yousuf speaking. She heard "Ohh Shweta…. U r so sexy baby… Fuck me…. Ahhhhhh….Fuck me… as he was masturbating.Slowly she opened the door & saw Yousuf masturbating with a picture of her on his hand… sometimes kissing her pic. She was shocked to see 11 inches dick of Yousuf. Suddenly Yousuf noticed that Shweta was seeing her. He quickly controlled himself & got up naked,Shweta was just wearing her bra & panty. One was fully naked & other was half nude.