Young man creampie MILF, The couple got out of the car, a man in his mid 20's, a woman in her early 40's. As he straightened up, he flashed a big grin to her, his brown eyes flashing with happiness, his tan glowing next to his red t-shirt, his hair still wet from the showers they just took. He stretched to his 5'7″ height and looked around at the dusky sky. She came around the car and he grabbed her around her trim waist, picking her up and squeezing her, then dropping her back down to the ground. She stood on her tippy toes, her 5'3″ frame reaching for his lips. A light peck and they returned to the business of unpacking the car. Smiling, laughing, they carried their bags, walking next to the heat soaked road. Although 8 in the evening, the still air felt hot and heavy, the humidity ever present. It's hard to believe it's supposed to be in the 70's tonight, he commented. Walking behind her, watching her familiar rear end move, he smiled to himself. I just hope it doesn't rain, she replied.
They walked onto the beach, chatting, pointing out the more interesting people, the kids, and whatever else caught their eye. But as they rounded the bend to the "quiet" spot, they stopped. Hundreds of beach towels lay out, with hundreds to people laying there, drinking soda (and more), talking, kids running around. The two looked at each other, a little stunned. It's a lot more crowded than I thought it'd be, she said. Well, we'll just need to find a place to lay down.
Fireworks are interesting in that you don't need a front row seat – you just need a place without a tall person or tree in front of you. And as the two meandered around the beach, they ended up at the center back, near the sparse woods. I think this'll have to do, he said, and she nodded, setting down her bag. They laid out their beach towel and pulled out the thin blanket she thoughtfully brought along.
She lay down next to him, and he turned and put his arm around her, drawing her to him. It's so nice being with you, he said, breathing in her feminine scent, that alluring female scent that surprised him in its strength every time he saw her. She curled up next to him, smaller, compact. They murmured to one another, talking about work, colleagues, some of the people around, and the cooling air. It got darker until the world took that familiar monotone look of grays and blacks. Her shoulders chilled, she drew the blanket up and turned to her side away from him. He could not resist and pulled her towards him, fitting his body perfectly behind her, spoon style. He pushed a bit, and she turned, smiling, as she felt his penis pushing against her. He put his arm over her, holding her stomach, trying not to be too obvious. It'll start soon, he said, and he was right.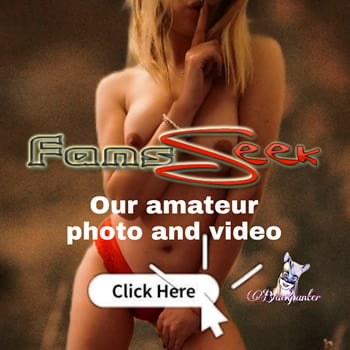 Some muted sounds announced the start of the festivities, and they both turned their heads to follow the small lights shooting upwards. Then, gently, brilliantly, the lights expanded, turning into brilliant hues of color. Oooohh, the crowd murmured. The bright pattern slowly slid off the sky. Bang! bang! bang! The crowd collectively jumped as the noisemakers went off. And so it started, the 4th of July festivities.