Sex my downfall
Fifty-four years old, I should have had more sense — the monthly bleeds stopped and three months later I stopped taking the pill, after all after menopause I did not need contraception. Sex has always been a big part of my life, at school I collected boys cherries, at sixteen I was pregnant. By my twenty first birthday I had three daughters and a son. People in town, including the boys I'd been with called me a slag — I thought it was all unfair, I was merely blessed with a high sex-drive.
By the age of twenty-one I had those four children, my future looked bleak — a life on welfare! I realised I had to make changes, one was to use contraception — saying "NO" was not part of my vocabulary. The other change was to get a career. I went to college, got the qualifications I needed then onto University — there I studied law. After University followed by three years in a law office I began earning my living writing, – writing this is a form of relaxation, a break from the daily grind — a busman's holiday.
To return to the subject, about eight months after the "menopause", I noticed I was putting on weight, my breasts were getting tender and maybe something was growing inside me. I went to the doctor almost convinced I had cancer. After an examination and a scan I was told I was five months pregnant. "Pregnant!" I exclaimed, "I cannot be! I've stopped bleeding its the menopause."
My doctor laughed, "We often hear that, if you had come to see me I would have told you, contraception for two years after your last bleed." Three months ago, as soon as I gave birth I resumed taking the pill, I reckon I'll be taking it until either I am too old for sex or I am going in my box — probably the latter
"I don't want a child." I almost stamped my feet like a petulant teenager — I was entitled to act this way, as obviously my body thought it was still a teenager.
"I am sorry it is a bit late for that," said my doctor — I am sure the bitch was laughing at me. They are so young today, this one looks younger than my daughters, she could probably date my grandson Gussie real name Augustus — his mother my daughter Saffron, is into Roman history, or was when he was born, her daughter is called Juliana.
Jules and Gussie, Nineteen and eighteen respectively! Jules in her second year at University Gussie about to start his first year. They were another complication, they both live with me, to save money and avoid the complications of their mother Saffron's chaotic personal life. My life had been stable, until this unforeseen child, my fifth, my fourth girl. It frightens me that I will have turned seventy before she leaves school, eighty before she graduates from university.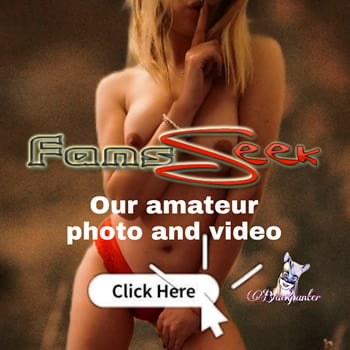 It was mid summer, the festival was on, both Jules and Gussie were out, any other year too would have been out enjoying the Edinburgh Festival atmosphere. I was in the kitchen nursing my new daughter Joanna. I didn't hear anyone come into the house, suddenly the door opened Wayne, Gussie's friend, with Gussie following burst into the room. "Hey gran in the Grassmarket we saw …." Gussie's voice faded mid sentence as he saw me, my shirt wide open, nursing bra undone revealing my breasts. Wayne was literally mesmerised, his eyes standing out like organ stops, his mouth hanging open — the boy was almost drooling.