Sex stories, loving wife, wife swapping, A weekend outing goes awry for three couples… The six of us had been planning on this trip for nearly a month. Three couples, three motorcycles, and a secluded cabin on Lake Texoma.
Dan and Robin had inherited Robin's family cottage on the lake and had invited the rest of us up to 'break it in'. We'd been friends a long time, and had taken some weekend jaunts together to San Antonio and Vegas, but this was going to be different – three glorious days of just the six of us.
We were looking forward to getting some fishing in, and lots of sun-bathing, but not much else. Just a long relaxing weekend, and a great way to ring in the summer. Temperatures were supposed to be in the low 90's that weekend. Warmer than usual, and very welcome.
Everyone met at our house, distributing our gear for the trip. Dan had a nice deuce softail; I had my 'baby', the 100th anniversary Fatboy with about $6K of additional work. They were both gorgeous bikes, getting a lot of attention, but somewhat limited in the 'luggage' capacity. Dan had just picked up a great looking Biker's Friend leather saddlebag that strapped onto the back of the passenger sissy bar. Jack had a custom Road King he'd recently traded up to, and by keeping our traveling gear to an absolute minimum, we could load most of our stuff in his two saddlebags, and Dan's new bag. I had a large gym bag strapped to the back of my passenger upright, loaded with libations, and some towels to wrap them up. With so little storage we were limited to a couple of shorts and t-shirts, a bathing suit, towels, and too much toiletries. We had a good bit of food, a few soft drinks and some more bottles of hard stuff tucked away here and there. We were traveling light, but it should be enough for the short time we'd be away.
The trip was probably only about a hundred miles as the crow flies, but roads were a different matter altogether. We would take the back roads through north Texas, crossing the lake into Oklahoma near Cedar Mills, driving for another hour on paved roads before hitting the gravel, then a dirt road that lead to the old family homestead. Robin's mother had told us that her father had built the original lake house, a real rustic cabin, in the middle of nowhere. The creation of Lake Texoma by damming the Red River made 120+ acres of inaccessible hillside a valuable commodity 30 years later. Most of the lake development had passed them by, and they still had more than 30 acres of property left, including the cabin, a dock, and a swimming platform. We'd heard about the place for years, but had never been out there.
Of course, I would have jumped at any excuse to see the lovely Jill and stunning Robin in a bikini. I'm sure my compadres were looking forward to an eye full of Sheri lusciously filling out her own two-piece.
And yes, Jack's wife's name was Jill. Unfortunate, but none of use was crass enough to every make light of it.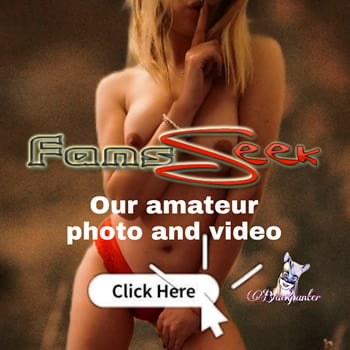 It was a beautiful day for a road trip, and the weather was supposed to be nice all weekend. There was a slight chance of rain on the first day, but clear skies were predicted from then on out.