Wife comes over for a creampie.. Our neighbor Elena was over having a glass of wine with my wife when I got home. I said hi to her and walked over to peck my wife on the cheek. She returned the kiss, then said to us, "I've got to get ready for that meeting tonight. I'm reading some of my book. I'll see you later." And with that, she stood up and headed for our bedroom to shower and change.
Elena downed the last of her glass of wine, then gave me a funny look. I was watching her, as she is quite beautiful. I noticed the funny look, so I said "What is going on?"
She smiled and said, "Oh, it's nothing. I just had a thought."
"Well, what kind of thought would give you that look? Are you thinking of sex again?" I joked.
But to my surprise, she grinned. "Actually, yes."
"So tell me. What lascivious thought is going thru your pretty head?"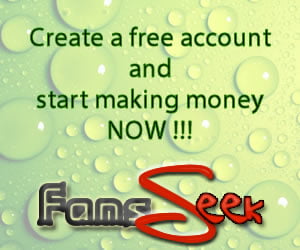 And much to my surprise, she told me.
"You know how horny Tom gets. He loves a wet pussy and going down on me."
Well, that wasn't really a big surprise. What came next was.
"He tells me how much he likes the smell of sex and how he loves the scent and taste of my pussy. So my thought was, what if I actually had sex and presented him with a fucked pussy? I wonder if he'd figure it out, or if he would just get really turned on and give me a great fucking?"
I was a taken back a bit, but I pushed forward. "I bet he'd love it. So were you expecting me to help you with that?" Of course, she'd deny that, as it was a passing thought.
She turned a very bright red when I said that. I was surprised, but hey.
"You really were thinking that, weren't you?"
She grinned, then she slowly nodded, looking me in the eye.
Now I turned bright red. "Oh, fuck!"
She really grinned then. "That was the point. A fuck and a pussy full of cum."
"Oh, my god!" But I had gotten hard in an instant, to my embarrassment. But Elena looked down and clearly noticed.
"Oh, you like that idea," she slowly drawled. With that, she reached out and rubbed my cock thru my pants.
I was totally shocked and no longer knew what to say. Apparently there were no more jokes to send her way.
Elena was wearing a light summer dress. She pushed me back a bit, stood up, and lifted her dress over her head. She only had panties on now. Her nipples were now poking out and looked as hard as my penis felt. She slid the panties down, standing up nude in front of me. Then she unbuckled my belt and worked my pants down to expose my erection.
"Ah, good. That will do nicely," she smiled.
With that, she moved over to the table, faced it, spread her legs, and leaned down, looking over her shoulder at me. She wiggled her butt, inviting me over.
Almost in a trance, I kicked the pants off my leg and walked over behind her. I lined up, and I held my penis up against her labia, working up and down a bit. She was already wet, to my surprise. In only a moment, I was slowly sliding into her. She moaned just a bit, then said "Oh, yeah. That feels so good."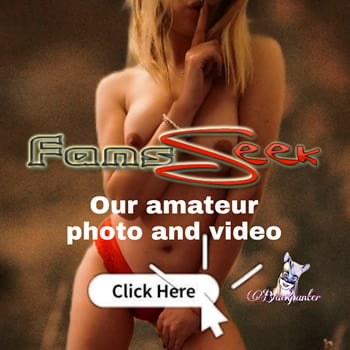 Apparently, she was not looking for a slow fuck. She thrust back, and I was completely engulfed. "Come on! Do it. Fill me up."