Hey , this is Rahul with another story of mine . Hope you would like it.
The main characters of this story are –
Ishita – The heroine of the story and the only single( not in any relationship) girl. She had a cute face with a body to die for with her big tits always being eyed up by the boys' lusty eyes. Her stats were 36-28-34, so you can imagine how sexy and hot she would be. She was a virgin till now and just had few lesbian sessions with the other girls of our best friends circle but now she really wanted to have a nice long rod filling her holes.
Aarav – He wasn't in our circle but was a cousin of Ayesha(read the previous story for more info). He had a nice built body and a good looking face with a 8 inch long dick which could tear apart pussy's for fun.
So let's start the story .
Ishita who had gone to her classes had returned and heard some moaning sounds from her flat so she peeped from the window and saw her bestfriend and her flatmate Ayesha getting pounded hard by another of her bestfriend Rohan and Ayesha's amazing moaning sounds. She was getting aroused by it and wanted to join but decided not to disturb them and left from there and went to Khushi's flat and told her everything and said to her " Do girls really feel that good while getting fucked as their moans suggest?"
Khushi- You are a virgin babe that's why you can't feel the pleasure that we get whil toe someone is banging us and pushing theirs dicks deep inside us. Rahul is absolutely amazing at this and makes me feel heaven .
Ishita- Ok. Now I really want to feel that pleasure . You are so lucky that you have my bestfriend Rahul as your BF.
Khushi – Thanks babe , should I talk to him about satisfying you , he won't deny fucking you as we all know about our mutual interest for all of us 6 friends. It's just that the Ice needs to be broken.
Ishita – yaa correctly said and I can feel there would be some occasion where the ice would be broken and we turn bestfriends to bestfriends with benefits and yaa I would like to get fucked by him but I want be with him when I become a pro at this . So I would first find someone who could fuck my dear pussy .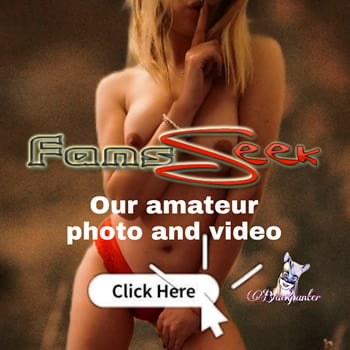 After a few days , Ishita was alone at her flat in the evening as her flatmate Ayesha had to go to visit her aunt at the hospital.
Ishita was very feeling very horny that day and quickly stripped and was seeing herself in the mirror and while holding her boobs and looking at her pussy said " I have a really nice and big pair of boobs that would attract any one." She started to rub her pussy thinking that she was getting fucked by someone and was about to reach the climax as her phone rang. She picked up and it was Ayesha and Ishita said to her " You bitch , couldn't you have waited for a couple of minutes,I was about to get relaxed " , Ayesha said her " sorry babe for disturbing , but I have an urgent work for you . I wouldn't be able to come to home today so could you please pickup my cousin Aarav from the airport, I have talked to him . Just take him to our flat and just feed him with some food." Ishita said " Ok, I would pick him , don't worry . Byee" and she hanged up the call.
She said to herself " WTF , now I would have to make food for a stranger " and after thinking for sometime said to herself " but wait why don't I enjoy with him and feed him my big melons " and she started to dress up and wore a deep neck line black tight dungry with no bra which made her cleavage exposed and her big boobs look even more juicy. Her skin fit jeans made her ass look like a real basketball . She had prepared herself as much as possible to seduce Aarav