Approaching SOULPHUR had Sadie trembling with excitement. She was a strider class dragoness, 8,5ft tall with brilliant white skin, an over curvaceous figure that was barely contained within her black, skin tight and buckled outfit, caught somewhere between a dress and trench coat. Her boots clopped on the floor as she strode forward, towering above the rest of the queue, her abundance of breast acting like a social plough, shunting people away from her as they afraid of getting smacked by the behemoth things.
Her ears twitched, long and bat-like with wisps of soft black fur on their very tips, similar to the long black hair that reached down her back and often tickled her between the shoulder blades, she could feel the music from within, almost like it was talking to her, urging her to come closer. She had felt the pull of the bay from sectors away but here, it was intense, it had deep hooks that clawed at her desires and needs.
The queue moved quickly under the hazy lilac glow of the sky, to her concern though, all of them were turned away. From a circular, bunker-like opening on the ceiling on the entrance, an armoured camera would scan the potential customer before flashing red as their entry was denied.
No one knew exactly what the entry requirement was, gossip was rich in the queue, everyone had their ideas. Each new hopeful would walk up, wait a second and turn away, hopes dashed.
Some would flex their muscles, others would bat their eye lashes and playfully pluck a button or two on their silken shirts, a few would pull out a fat handful of cash and wave it at the camera but all met the same red rejection.
The chatter of the queue were drowned out by the whispers of SOULPHUR, she swore the orbs above the entrance turned to face her, but a second look confirmed they hadn't changed position at all.
But Sadie felt like she'd been chosen already, something in her gut urged her on towards the grand entrance.
But maybe that was just what SOULPHUR did?
Her thoughts shifted, in the blink of an eye, she was at the entrance.
The camera popped out of its armoured slot and lined her up within its lens.
A small, toothy grin washed over Sadie's face as she stared into the jet black optics.
The camera flashed green, the tinted glass ahead of her changed shade as well, a green hue filling the doors and they slowly parted with a quiet hiss. Behind her, the queue went deathly silent in anticipation, their jaws dropping as, finally, someone got into SOULPHUR.
Sadie stepped forward, the fresh air of the bay mixed with humid spice of SOULPHUR's interior, in the airlock, she felt the pulse of loud music more cleanly, vibrating through her toes in an almost teasing fashion.
The door closed behind her and the innards of SOULPHUR revealed themselves in their mystical glory.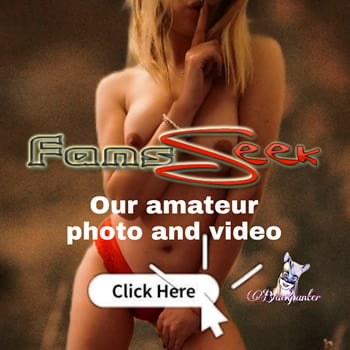 In front, a single pole stood from floor to impressively tall ceiling on a stage, glossy and smooth. The walls and floors were a deep reflective black, with an impressive use of back lighting to produce an intoxicating cocktail of sweeping colours. Several large booths and seating areas lined the room, with a large bar across across one wall, all lit up and decorated as the rest was.