Hey guys I'm Abhi, 25 years. I used to live in India when I was young but now I live in Sydney, Australia along with my dad. My mom died when I was very young and my dad later married another woman. So I have a place for myself. So into the story one day I got a text from one of my close friends Srinija. We met each other in our school days and our friendship continued and flourished over the years. I've always had the hots for her.
Anyways she texted me that she was coming to Sydney for some work and asked me if I could help her since she didn't know anyone else here. Of course I agreed. It's been a long time since we actually saw each other. Yes I did see her in pics but I still was very much eager to meet her again. She said her company would book a hotel room for her but I said she could stay at my place while I'll go to my parent's. She said ok but it was not necessary for me to go and that I should keep her company . So when the day came I went to the airport to pick her up. It was midnight 1.00 AM. I waited and there she was much much better than her in pictures. She was wearing a red deep V-neckline dress that gave away most of her flawless chest.
Her hair was flowing over her shoulders. Man she was mesmerizing. As soon as she saw me she hugged me tight. Her breasts were getting crushed against my chest. She gave me a kiss on cheek. I took her luggage and as soon as we got out of the airport she said it was freezing so I gave her my jacket and we went to my place. I got her some coffee while she showered and changed into a thick robe and we sat on the couch. We caught up for some time and then i said 'Go get some rest. You can crash on my bed'. She asked me 'You'll sleep on the couch? No need the bed is large enough for us'. I laughed and said 'No no i have some work It'll be done by morning you get some rest and I'll wake you up in the morning'. So next morning I dropped her off at her work and went back to sleep.
The bed sheets were of the scent of her. I wrapped myself completely with those sheets and enjoyed her scent. In the afternoon she called me saying that her work was done and also that she was extending her stay for another week. She seemed really excited. She said 'Now I have the whole week free. Can we visit some places here?'I agreed and that day we went to my dad's and spent the day there itself. Night after dinner we both sat on the bed and just chatted for a while. We heard moans suddenly and thumping sounds from my dad's room. We understood what it was. I felt so embarrassed. Of all days did they have to today. Her cheeks were flushing with red color. I said good night and left to my room almost immediately.
Next morning we left to my place and decided to go to a beach. So we packed things and went to a beach in Kiama. Srinija changed into a clear strap 2 piece bikini. There were 2 patches of white cloth over her breasts held by a thin strap and a patch covering her crotch. Other than that she was totally bare. I was starting to get a boner. She caught me eyeing her and asked 'What? Never seen a girl in bikini?'. I stammered 'Uh Y-yes of course I have'. She asked me to put sunscreen lotion on her back. She was looking a bit naughty but I thought it was just my mind playing tricks since that incident last night. I put the lotion on her back and started rubbing it. It was so smooth and soft. I could feel her muscles relaxing underneath my hands. I went lower and lower until I was just above her ass cheeks. She said 'That's enough. Come lay beside me'. I felt sad that I had to part my hands from her skin but reluctantly I parted.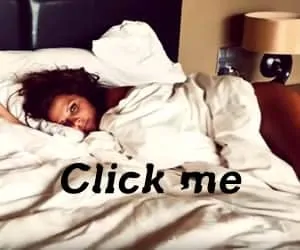 I sat down beside her and asked her 'Do you have a boyfriend?'. She said 'I tried dating and all but no I didn't find anyone suitable. What about you?'. I said 'Nay not yet still trying'. We laughed and I brushed her hair behind her and said 'Wow you're so pretty'. She blushed and giggled. Later by evening we went shopping. She asked me to select some dresses for her and she kept trying one after one. She kept the trial room door open. She was not facing me but I could see her reflection in the mirror. Even though I already saw her in bikini, seeing her change in front of my eyes was so hot. She kept glancing at me as if making sure that I was seeing her. Then I thought maybe she wanted me to. I just picked up a random dress and went to her. Her back was open and she was unable to reach her zipper. So I zipped it while running my hand along her spine to her neck.
Then without knowing my hands creeped up onto her waist and I kissed her on her neck. Then on her ear lobe. She closed her eyes and moaned. I wanted to continue but waited till we got home. We didn't talk much on the way back. After we went back she said 'Don't even think about it'. I was confused. Then she said 'I know you're going to sleep on the couch but no. The bed is big enough. Join me'. So I said I'll come soon, I just had a small chore to do. But by the time I went she was already asleep. She was in her bra and panties with a coat over them. But the coat was totally off and her legs were spread a little giving a little glimpse of her pink pussy. My cock was rock hard. I jerked off right there imagining my face between those legs and then went to sleep.
When I woke up morning I was cuddling her. My crotch was pressed hard against her ass. My morning wood was up. I raised a little to check if she was asleep. Her coat was totally removed and her panties were wet and pussy lips were parted through those soaking panties. After confirming she was asleep I started to grind my dick against her ass. Then after some time she started moving as well. I was totally surprised. She saw into my eyes and she let out a soft moan. That was it. My inner devil woke up. I turned her to my side and kissed her on her lips. Kissed. Her. Hard! Our lips were fighting with each other. I pushed my tongue against her teeth asking to let in. She did. Our tongues met, wrestling for dominance ,neither of us giving in.
Our hands started exploring each other's bodies. She was pretty much naked already. I pulled her on top of me. She grinded her cunt on my dick and removed my t shirt. I unhooked her bra and threw it aside. Her ample bosoms fell out. I immediately took both of them in my mouth. Suckling them like a baby. Her nipples were erect and pointy, perfect to play with. I got up made her face away from me and grabbed her breasts from behind while keeping her nipples between my index and middle fingers. I kissed and bit her neck. She kept moaning. Then I ran a finger from her tit to her belly button and then into her panties. Her cunt was already dripping with juices. A simple touch sent electricity jolting through her body. I rubbed her sensitive and swollen clitoris. She shivered. Then i turned her around pushed her on to the bed and ripped her panties. I pinned her legs together lifted them up and brought my face to her pink luscious pussy. My lips met her pussy lips. Then i rubbed my tongue on her pussy. I ate her out for 10 mins. She had orgasm after orgasm.
Pages: 1 - 2