Hey everyone, this is a legitimate true story i experienced recently with my cousin to my trip to Delhi. It's really funny how one can actually end up finding incest relationships after years of being regular family members. I'm a 2nd year engineer student studying in Germany and visited my hometown delhi for vacations. The heart of my family here is just my mother's maternal side filled with my uncles, grandparents cousins,etc. The closest uncle(mama) is my mother's cousin brother who is 25 years older and has a daughter(my cousin sister) who naturally is a lot older than me. I've spent enormous time my entire childhood with their family and they were also very fond of me. When i was young in my sub conscious i always wanted to see my cousin sister naked. She was exceptionally beautiful with fair skin,busty curvy figure, silky hair and the long legs and frame any guy would die for. She got married to a decent guy who i too adored as a kid. In past few years there was a lot of change i found in my cousin who I used to call didi.
Visiting india once in every 12 months showed significant changes in her. She was now almost in her late 30s still without any children for reasons I'll never know. But somehow it seemed her once so enjoyable humorous side was feeling forced. I eventually understood the reasons even signs of her mid life crisis and becoming a attention whore by wearing short clothes trying to be trendy and fit in with the Millennials. Visting her recently showed a lot of her seducing side to me or i thought it was. She used to bend down unusually exposing her cleavage then by grabbing me awkwardly in pictures and other family like moments. Her husband was probably cheating on her or for whatever reasons didn't seem so close like 10 years earlier also didn't seem to care. After all I'm her little cousin brother and been with her since way back. I'm currently single so I'm mostly a sexually drived mostly trying to get action which being in germany isn't quite hard for me. Being here without sex for almost a month had me going crazy. I started getting so aroused by her I regularly started visting her and her in laws along my uncle and aunt or whoever i could try to arrange meeting with her. She slightly now started getting a hint that i was up to something. On uncle's birthday(Her dad) recently they threw a dinner party at a very porsche restaurant. She wore a backless cleavage and legs exposing dress . Gosh she was looking so fine. Her tits seemed to have grown with her weight gain after marriage.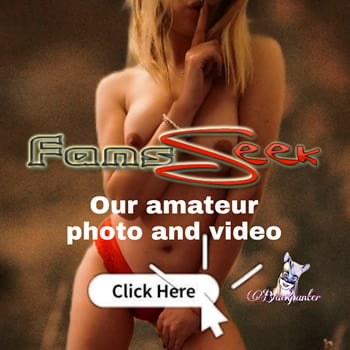 A typical thick wife bod with that fat bubble butt, big breasts and plumply belly. She had her hair done and was wearing red lipstick. Her movements were looking so lustful i was just going insane trying to push my self trying to sit next to her. She noticed me a awful amount of times staring at her boobs. But she didn't say anything and continued talking among other 15 family members invited. I purposefully dropped my phone next to her legs under the table and went to grab it. I had a peak of her red panty and grazed my elbows intentionally on her inner thighs while sitting back. She felt it and had an immediate change of expression. I got scared at the start but she ignored and the party went on. The whole time i just kept kept on looking at her and imagining all sorts of horny stuff about her. After everything was over everyone was getting in their cars to go back home and at the end my Jija's (brother in law) car was full with other relatives. I told my cousin sister I'll drop her in my car. It was 12 a.m and it was raining i turned on the music and starting talking. I asked her how's everything going and she was asking about my girlfriend back in Germany. I said i dont have any currently and abruptly asked about Jija. She face became dull immediately. She said "things are going well but your jija never gets any time to spend with me ,only office and social life without his wife…" . All this time i was just thinking about seeing her naked and fuck her. She was already a bit drenched in the rain and her cleavage seemed to covered with lotus pearls. The bras outline along with her fleshy curves also started to show up. Her house was almost near and i needed to think about something quick to keep the night going on. I stopped the car near a shade quietly turning off the engine acting like there was something wrong with the car. I got out opened my bonnet and after a while called her out asking for help. I made her stand her and said i need to get tools from the dickie. Saying that i just couldn't control myself anymore , while just working on the engine I pushed the erection in my pants against her ass to which she immediately reacted and slowly moved away and sat back in the car. I closed the bonnet and got in. She was definitely aroused with that but not a word came out her mouth. She tried her best not to look at my erection and then said "its late now, is the car working fine now?" I replied " the car was always fine Didi but you're not. I know the things you crave for and are not getting for a long time. Just give me chance this rainy night to fulfil your desires. I really won't disappoint you or a speak a word about this to anyone". But she was constantly in disagreement and also started to act paranoid with the taboo feeling she was experiencing. Apart from all this my balls were going blue and felt like they would explode. I pulled down my pants and undewear revealing my 7 inch rock hard dark cock and said " I'm sorry Di but look what are ypu doing to me" . My didi stared with her mouth open then a slight moan escaped her lips which made me loose control. I grabbed her both her cheeks with one of my hands and French kissed her sucking her tongue and grabbing one of her D-cup sized tits. She tried to push me and resisted a lot initially saying somethings like this is wrong I'm like your real sister and what not i dont even really remember, my focus was getting that bra off. Getting it off took a while but God Damn when her tits came out. Big juicy round boobs with large brown torpedo nipples and slight stretch marks. I immediately devoured them with my mouth sucking them and nibbling them with my teeth. All of her moans and talk where just making me more excited. I slid two of my fingers under her panties and started fingering her wet pussy. Gosh i could feel her huge clit. My dick was like a hungry tiger at this point. I just got out of the car half naked opened her door, and lifted her up to the back seat. I took off her undewear by force and went crazy with my tongue on her dark pussy. At one point she even cummed while i was sucking her clit with my fingers deep her vagina. I went up kissing every inch of her body including her slightly hairy armpits and said "Oh didi you have no idea how long I'm hungry for you. You're so sexy im gonna die." At this point my dick already started oozing watery pre cum. "Just fuck me now already" she said grabbing and pulling hair and I straight up drove my dick in and started pounding as hard as i could. The entire time i just kept dirty talking with her. She was just showering her body fluids from her pussy and moaning so loudly screaming "oh yeah fuck your Didi's chut, just rip it off but dont stop keep going KEEP GOING!!" I drilled as much as i could for 4 minutes and pulled and reached for her mouth and begged her "please Didi mera land toh chooso"(suck my dick) and gagged her. She was enjoying it to sucking my dick like a legit pornstar ." I shouted im gonna cum!" and finished on her godly tits. Im a nasty motherfucker. I sucked and cleaned all of my cum off her tits spit in her mouth asking her to swallow it while choking her .I was almost passing out at this moment but i just lay on top of her and continued kissing her lips and neck as long as i could. After half and hour later i started to drive and there was this awkward silence the whole time. Her make up was all off, I'd already eaten every bit of her lipstick .Even her kajal was melting down from her tears. The car smelled like sex and shame. I dropped her at her door saying goodnight and thanks for everything. She just smiled back and said goodbye. Next day she texts me saying everything she had been holding onto including her marriage and sex life . I was the one who saved her from the verge of mental breakdown it seemed. I said I'm glad i could help and we agreed to meet up alone one last time before i fly back to Germany.
Just a day before my flight we meet up in a hotel room where I probably had the best sexual experience of my life with my cousin sister. That is another story I'll share another time. For now I'm flying back and am sharing my first and only incest story with all of you. I hope you liked it.