Rashmi: the lucky charm mallu. Part 1.
Hi everyone. This is AJAY DEV, 29. From beautiful city belgaum of karnataka state. Any girl, lady, aunty, widow, divorcee want to have discreet fun. Can mail me.
This is a real story of my friend mahesh who helped his college juniors. Publishing it with his permission. Hopefully you will like it. The name and place all are real in the story. But the college name is hidden for obvious reasons. The story is of 2017.
I will be narrating as mahesh itself .
During my UG in 2013 September new students joined. We being the final yr . We did their inauguration and to ease them out we planned a small party in evening. Me being the Belagavi localitie, was given the work of arranging refreshments. So I was busy in that work and some other arrangements during the whole day i didn' got the time to attend daytime inauguration.
In evening I went and saw all arrangements. When everything was arranged I went back to evening party. It was more than half time over and staff members went home and introduction of all students was over. They were now playing the last game of night. And few girls of my batch were discussing about whom to be given mr and miss fresher 2013. As they decided after the game. They awarded Arun and Rashmi as the mr and miss fresher 2013.
When I saw both of them. I was shocked. The guy was good looking and handsome. No doubt he deserved it. But the girl was harsh looking and not much graceful. She resembled a bit to the "shikhandi of 2018 Mahabharata" daily soap. I was disappointed. On asking the reason was it. My friends told she is the topper in 2nd PUC in her state and also she won all the games of the eve. This was still not acceptable to me. Later after that we played music and invited everyone to join in. And everyone started to groove on music. When the Telugu songs started to play all got kick and started dancing on fast rhythm. There I saw Rashmi she was dancing too furiously. Like a lady version of mix of Mickael Jackson and Prabhudeva. And also she was too sweaty and all. She didn't cared and danced her heart out. That was so amazing. Before her I have seen many free and bold girls. But none had the freeness as she had. I started to like her and started to ignore her appearance. She was wearing Half saree. Typical of south indian style and had two hair braids. Like small girl. That time she was 17 yr old and had a stat of 26-28-30. . Not much curvy.
Now coming to yr 2018.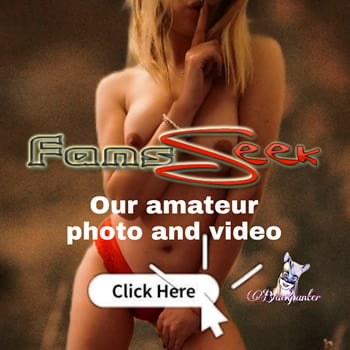 I again joined my college to do post graduation and was happy to be in the same campus. Slowly in a month or two, I heard many rumours about my juniors. Famous were the Rashmi and Arun. They were famous for their dramas and fights. Rashmi as usual was topper and was in even batch and her boyfriend Arun had not yet passed 2nd yr. This caused many fights between them. And their ego came in between. Slowly they were drifting away from each other.
I being senior maintained my distances and had kept contacts with both of them only on a academic level.
After 6 months. I got call from Rashmi. On call she was crying. As it was 12 am in night. I could not go and meet her. So tried to console her and heard her plea.
Rashmi: bhaiya! Listen na. Do you think of me as a cheap girl?
Me : No ! Why you say so? Did anyone told you I think of you like that?
R: nahi bhaiya ……… kept silent for 10 sec and said….
Whole college thinks of me like that.
Me:pagal. It's common in college life. Just dust it off and also in 3 months you have final yr exams. And you will go from here Permanently , then why are you thinking all this?
R: nahi bhaiya. I can't concentrate on studies and really need a friend now. And I can't think of anyone else other than you Who can understand me
Me : ok . Don't worry much. Will see you tomorrow. Now chalo be a good girl and sleep and don't cry now. Or else I will not talk to you if I saw your red eyes tomorrow.
R: ok I won't but please don't say that . See you tomorrow gn.
Me : gn