Coming to story. Adi na schooling days, naku asal sex ante pedhaga telidu, kani friends tho videos chudatam, reproduction chapter vintunte ala ala avo teliyani korekalu modallu aiyevi.
Nenu hostel schooling lo, ammaillu challa bagundevaru but nen avaretho matladevane kadu ekkva ga sports medha interest petevane. Maku tuition ke oka teacher vachedi ame girls warden. Structure am matram tesepodhu"36, 28, 38″.
Na junior ammai undedi thana peru "Anitha" offcourse lover kuda. Structure chala bold ga untadi kani pori potega una balam ga undeve dane sallu daily tuition "6"Ki start ave "8"Ki aipothadi. Dinner tarwata "9"Ke start avedhi"10. 30″ ke aipothadi.
Malli morning "5" to "7" varaku undedi. Pori structure "22, 24, 28″So daily tuition as it is ga avthunai anduko telidu oka roju na junior pori nanu baga chusthundi. Na height apudu 5'6" undhedi.
Naku anduko telidu nenu alane chusthu una oka 1hr, sudden ga power poinde andaru baiteke vache ground loke vellaru. Nenu akada class pakana steps medha kruchuna enthalo ee ammai.
"Anitha "Bathroom nundi vachendi, nen adi chuse tana venakala follow avena adi paike velinde. Naku dbt vache nen inko side steps nundi medhake velina okate undi nen veli matladuthuna.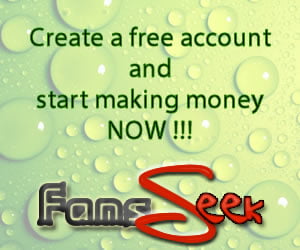 Ika aggale naku gatiga dane pedhallu korukuthuna adi netese velthundi, nen dane juttu patukone venake ghunjagane adi venake jarege kinda padadhi floor medha. Alane dhane medha padukone sallu chekthu, pukulo vellu petti baga denguthunte arusthundi abbha, amma, hmmmm, aaaa, hmmmmm, huffff, ane.
Naku body lo vedi perigepoinde ekka pant veppi dane dress mthm veppi nude oka class room loke vellam eddram goadke vese dngekuchukuntunam. Adi sudden ga na sulli patukundi.
Naku jevvvu mandi ala meliga sulli koduthu na balls pusukuthundi. Naku elano aithundi ekka late cheyodhu ane dane notlo sulli force ga petti notlo strokes esthunte, adi naku baga cooperate chesthu eddruga strokes esthundi.
Ala oka 15mns baga chekendi naku swargam lo telthuna feel abhha different angels lo chekthundi. "Dane avva pukula suli". Ika baga okare nokaram baga body mthm chekenaka.
Nenu dane puku vasana chuse anthey naku 1st eyes teregenai, but malli ado lagendi chudale ane mathuga mood inka ekkva aipoinde. Alane smell chusthu puku okesare gattiga chekuthu, nakuthu, korekena adi melikallu tiruguthu na na sulli ne dane leg tho thokuthundina body ke vesse.
Leg tho na sulli rasthu di, abhha lanje sallu mtrm bhale ga unai gumadikayalla pedhaga. Ala oka 10mns baga puku nakuthuna adi karchesendi. Naku ekka inka mood ekkva aipothundi ekka chepisena suli tho puku la nukuthuna ane, ade vadhu ane puku medha handa tho cover chesthundi plzzzing chesena petanevale.
Sare anne alane lepi godake vese baga notlo noru tho denge pirralu medha baga hand tho kotti dress veskone velipoyam oka 20 mins ke power vachendi. Nen ekka malli apudu dorukuthada chance ane chusthuna.
Next day same time ke current poinde malli ekka esare danne ettukone poi ammaila bathroom lo denguthuna. Notlo ala baga denge denge notlo karchesa, puku nakudu modallu petagane melikallu teruguthundi.
"Abha dengura plz antu" baga peaks loke velipoinde. Nen puku baga nakke koreke dane rasallu tagena ekka suli gudha ke anevagane muligendi, vongo petti gudha chekudu modallu petina adi baga arichendi.
Notlo akada una wishper petti baga gudha ne pagala dengela denge ekka kinda padukopeti liplock esthu oka 8strokes ke mthm suli puku lopaleke poinde. Ade adusthu na pedhallu korende na back hands vese gattiga hug cheskundi puku lo nundi blood vachendi. Abbha, amma, antu arusthundi.
Aina sare ane mood lo undi baga denguthuna 3rounds veskone. Gudha dengudam ane lepi godake vese baga vellu petina anthey. Gudha la vadhu ra plz naku bhayam cesthundi antu sallu pisukuntundi.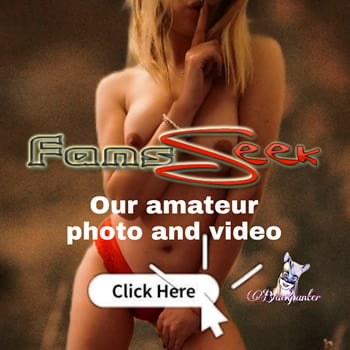 Em kadhuu na lanjee ane na sona tese gudhane rudhuthu oka 15 times baga nukina. Abbha challa kastam ainde, but pukulokanna gudhala lome baga satisfaction vachendi eddrake.