Erotic stories, new Experiences, Eager girl gets what she wants, On just your average Saturday night, we all gathered at one of the girls houses to get ready and have some pre-drinks -it's cheap and we were all only 18, and still in school so not exactly flush with cash, but still wanting to get good and drunk to enjoy the night and lower our inhibitions (significantly lower them, in my case). As much as us girls try and deny the whole 'sexy sleepover' fantasy that guys have of us, it really was kind of exactly what you'd expect. We were all in the same room, drinking and dancing around, painting each others nails and curling hair, most of us in our underwear and one or two of us completely naked while another girl rubs fake tan all over us. What guy wouldn't like to be in that room?
At about 10pm we were all dolled up, I was wearing a short black skater skirt, with a sheer turquoise top, and black bra which you could totally see, I didn't mind though, with a bra size of 34F there was no point in trying to hide them, so I might as well flaunt them. It was Summer, so there was no need to wear tights, just my bear legs and strappy black heels. My long chestnut brown hair fell in curls tumbling past my shoulders, and after steadily drinking malibu & coke for the last 3 hours, I was giddy and hyper and a little bit tipsy, excited for the night that lay ahead.
We all tumbled into a taxi on the way to the nightclub, and haphazardly tried to make arrangements about who was staying where that night, it was agreed that I was staying back at my friend Lily's* house that night, and if we got separated that her mother would be picking us up outside the club at 2:30am.
I had been single now with about 4 months, after breaking up with a long term boyfriend whom I had lost my virginity to. I had been casually texting a few local guys, whom I expected at least one of them to be out tonight. We got to the club and did the usual once around the bar before getting our drinks and settling in a nice spot with a view to the dancefloor, so we could have a good look at who was here, and who we liked the look of.
A few of the girls went to dance, but I stayed where I was with two of the girls, just watching for a while until someone caught my eye. It was Cathal*, one of the guys I was texting during the week. I looked him up and down; he was tall, a little bit on the skinny side but had great hair and cheeky smile. He looked good tonight, in just dark jeans and a plain maroon colored tshirt. He was older than me, he was 22 while I was just 18. I had met him at one of my older brothers parties once, and he added me on Facebook, we got chatting and exchanged numbers. We had been texting all week, I had been quite flirty, but I doubt he knew what my agenda for tonight really was, I think he still saw me as quite innocent, being his friends little sister and all. Well, he was in for a surprise.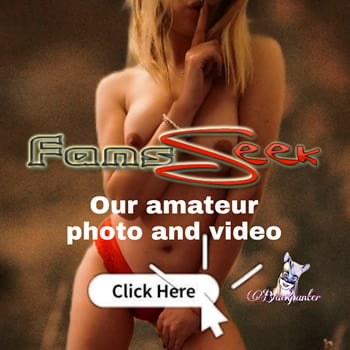 There's no denying it, I was looking for a hook up. I was horny, it had been 4 months since I'd had sex last, and I'd only ever had it with one guy, (admittedly once we started we were at it like rabbits) I had always been a very sexually curious girl, I had started exploring and masturbating when I was just 14, I had watched a lot of porn, and knew what I liked, so far, but I was eager to gain more experience and try new things.