Heloo everyone naaku telisi miru andaru second part full gaa enjoy chesaranukuntaa…ippudu cheppaboye third part inkaa chaala baavuntundi..so baaga chadivi uncles miru mi wifes and alaage mi neighbour aunties la puku pagala dengi full gaa enjoy cheyyandi…And dear Uncles and Aunties ee katha miku chaala baaga naachutundi anukuntaa. evaraina unsatisfied aunties vunte message me. nenu miku swargam chupista mi privacy chaala secret gaa vunchutaa. and alaage evarina Cuckold Uncles vunte naatho contact loki randi mi wifes gurinchi pachiga maatladi miku kick istaanu.
Ika kathaloki veldaamu
alaa aa roju uncle vellipoyaaka memu intloki vachi TV pettukoni chustunnamu nenu mummy and dady..appudu mummy dady ni adigindi evandi chandra valla family lo evarevaru vuntaaru ani..appudu dady chepparu valla family lo kuda mana family laage three members vuntaaru..chandra and chandra wife and chandra daughter..chandra daughter just recent gaa B.tech complete chesi Germany lo MS cheyyadaniki vellindi..chandra wife vachesi ni laage house wife but she is also well educated..Tanu ni laage post graduated M.Sc Mathematics ani dady mummy tho chepparu..appudu mummy woww very nice ite valladi kuda manalaage chaala decent family annamaataa andi mummy..alaa mummy dady discuss chestuntee naa manasulo oka aalochana vachindi..adi entante chandra uncle wife elaa vuntundo..asalu baavuntundaa andama gaa leka normal gaa vuntundaa leka asalu baagodaa ani aalochistunna..sarele elaago vache saturday vastaaru kada chuddam anukunna..alaa aa week mottam college lo labs and calsses tho busy ipoyaa…
Nenu wait chestunna saturday vachindi..maaku every saturday college lo lunch varaku study hours and lunch taruvata sports vuntaayi..so saturday college ki velte vellochu lekapote ledu..adi maa optional..so maximum saturdays nenu intlone vuntaa..so alaa aa saturday morning lechi fresh iyyi TV chustunna..koddisepatiki mummy breakfast cheyyadaniki nannu dady ni pilichindi..velli breakfast finish chesaamu..dady annadu 11 kanta vastaaru chandra vallu so today lunch mana intlone chestaaru ani…mummy ok nenu prepare chesta andi..alaa 11 iyyindi..dady ki phone vachindi chandra uncle nundi..appudu dady natho rey kindaki padara uncle vaalu vacharanta ani tisukelladu..kindaki vellagane first oka car and daani venakaala lugguage truck gate daggara aagi vunnayi..car daggariki vellamu..chandra uncle and uncle wife idaaru vunnaru car lo..naa kallu maatram ventane uncle wife midaki vellayi…okkasaarigaa naa manasulo edoo teliyani aanandam, vustaaham..tannukochaayi…abbaaaa asalu aunty enti raa baabu intaa baavundi..asalu elaa pudataaru inta andamgaa
ani naa manusulo anukunna…chandra uncle wife chaala andamgaa sexy gaa same maa mummy laagane..iddaridi oka age laagane vundi aunty ni chustunte..aunty dressing style kuda same mummy laagane vundi..manchi kanda pattina vollu chubby gaa muddu gaa boddu gaa vundi…and daaniki thodu black saare, black blouse veyyadam valla tana skin colour white gaa contrast telustundi..and okkasaarigaa naa kallu aunty nadumu midaki vellayi..shhhh habba emundi raa baabu aa nadumu..aa madatghalu chustee ventane velli pisikeyyali annanta kasi vachindi..kinda naa bullodu full egiri egiri dance chestunnadu..asale track pant lo vunna..lopala underwear kuda ledu..ayya baaboyy naa paristiti chaala daarunamgaa vundi…sudden gaa dady rey naanna ilaa raa ani pilichaaru..nenu ventane vulikkipadi haa vastunna dady ani valla daggaraku vella…veedu naa koduku ramesh ani aunty ki introduce chesaadu…nenu oka chinna smile ichi hi aunty good morning ani wish chesa..appudu aunty cute smile tho very good morning chinna this is sulochana ani tana name cheppindi..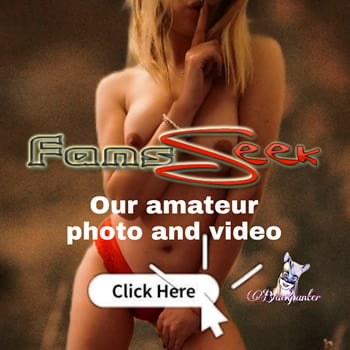 woww what aa sexy name ani naa manasulo anukunna…alaa inka memu vallaku car parking slot chupinchaamu..car park chesi andaramu maa floor ki vellamu.. uncle vallu tisukunna 403 plot keys open chesi lopaliki vellamu..aunty house mottam oka round vesaaru..chaala baavundi illu ani happy gaa feel iyyaru..inka dady rey naanna aunty ni mana intiki tisukellu nenu and uncle lugguge ni intlo ko shift cheyyinchi vastaamu annaru..nenu ventane ok dady ani randi Aunty veldaamu ani aunty maa intloki tisukella..mummy ni pilichi mummy ki introduce chesaa aunty ni..mummy kuda tananu introduce chesukundi.Nenu ventanu naa room ki velli door lock chesukoni bed paina padukoni full happy gaa dorlutunna..inta andamaina aunty maa pakkintlo vundabotundi and koodi rojulaki maa family tho close avvabotundi ani aalochistunte asalu naa aanandaaniki haddulu levu..alaa bed mida kallu musukoni okkasaari aunty ni vuhinchukunnaa..abbaaa ventane naa madda full gaa lechindi..daanni bayataku tisi kottukuntunna…sudden gaa door kottaru evaro..nenu evaru ani aricha..rey door tiyyara ani arustundi mummy..abbaa enti mummy manchi mood lo vunte disturb chestunnavu ani manasulo anukoni haa vastunna mummy ani velli door tisa..mummy rey naana kindaki velli curd techey ani pampindi nenu velli tisukocha..aunty ekkada ani adigaa…aunty naa bedroom lo vundi fresh avutundi ani cheppindi mummy..nenu avunaa ani ventane naa bedroom ki velli underwear vesukoni vachi TV chustunna hall lo..underwear lekapote aunty chustu naa madda leste chaala kastam anduke vesukunna..koddisepatiki aunty kuda vachi nenu kurchunna sofa ki perpendicular gaa naa mundara vunna sofa seat lo kurchundi..nenu smile ichanu aunty ni chusi..tanu kuda smile ichi em movie chustunnavu ani adigindi..nenu mirchi movie ani cheppa..hooo avuna good movie andi..alaa koddisepu silent gaa vunnamu…aunty nannu adigindi em chaduvutunnavu chinna ippudu nuvu ani adigindi..B.Tech first year aunty ani cheppa..alaa mottam naa educational details, naa hobbies anni adigindi aunty..