I tried to write this twice before and it took 9 sheets of A4 in excel, it ended up as a novel, it's about me and my mother and the unbelievable request she made one day, I'm not going to use false names or any names for that matter as I can't really see the point as I still have to protect certain people, I have twin sisters 13 month older than me, My father was a fleet air arm test pilot, navy in case you don't know what that means, he was killed in an accident leaving 4 of us, My mother never looked her age, she was at the time 38 and could match any girl I was seeing at the time, in looks and figure and she was always admired for it, like many today, and I have looked, she looked like she was still my age and dressed accordingly, standing next to my sisters you simply could not tell them apart, she cycled just over 7 miles a day to work weather permitting and her body was well toned.
One day I was in on my own, can I talk to you in confidence she said while your sisters are out and we both sat down, that attempt failed as one of my sisters came in, a few days later though and she picked up where she left off, oh god this is going to be harder than I thought, I've gone over this in my mind of how to explain this and now I'm scared, I have to admit there was genuine fear in her face and she was beginning to tear up, since your father passed away I have never been with another man, I never wanted too I just felt numb, I thought I lost all those feelings forever, I had my family and all of you helped more than you could possibly know, I knew I had to be strong for you three, eventually I came to terms with it, with all of you growing up getting girlfriends and boyfriends things started to feel normal again, I never expected to have these kind of feelings again, but I have and it's making me feel like half a woman and very baron, I feel like time is running out for me.
I never heard her talk like this before and There was genuine sincerity in her voice, this meant a lot to her, It was also about her sexuality and her identity as a woman.
Are you trying to tell me you've met someone I said?
Good god no sweetheart she said, going out with my friends has only made things worse too over the last 3 or 4 years too, you know who my friends are don't you, I said yes, when we are out they do their upmost to have sex with whoever takes their fancy! But they are married mother, that doesn't bother them one little bit she said as long as they use protection! I give you my word on your fathers soul I have never done that sweetheart, ever, you must promise me this goes no further than us two for what I'm going to say now, I'm not going to be promiscuous like them, I want your help, if I was going to let anyone touch me I would rather it be you.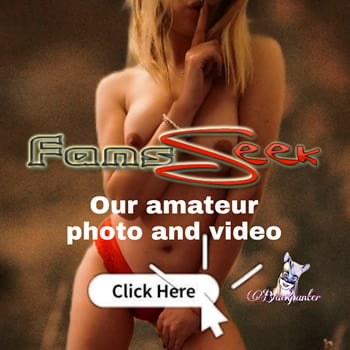 At that moment the silence was deafening! A huge bombshell had just exploded right in front of me and I was completely speechless, I need the loo I'll be right back, coming back she held my hand again, I want you to make me feel like a woman again, I want you to make love to me, it's wrong and insane I know, for the last few years I've felt like half a woman but I can't be like that lot out there, don't say anything now but please just think about it sweetheart, and with that she got up and headed for the kitchen, I sat there thinking while she made us a coffee, Oh I need you to do something for me too she said, do you remember the motor home we had, I think so but didn't you sell it, no it's been in storage for quite a while now and it's cost me a small fortune, I want to have it back home and use it so can you come with me tomorrow cause I want them to get it back on the road, it shouldn't take much and we can use it again.