To introduce the characters, my name is Brian and I was in my early 20s. I was 5'11", 165 pounds, trim rather than muscular, and blond. And for those to whom it matters, I had an average sized cock – about 6 inches, well below apparently the Literotica standard.
My father had left us when I was a kid so I lived with my mother Stella, in her mid-40s. Of Swedish descent, she was also trim, with small hips and decent sized but slightly droopy breasts. On a good day she resembled Helen Hunt. While I knew she was attractive, having sex with her was in no way an obsession. Here is our story.
"Brian, for a few weeks now I've been wrestling with how to tell you this and since I couldn't find the right way, I'm just going to tell you."
I looked up, startled, expecting something awful. Cancer? Job loss? A move to somewhere far from my friends?
"I'm going to start going out with someone."
No big deal I was thinking. The disruption to our routines, especially mine, would be bothersome but I suppose I knew the day would come and besides, in a few years I'd be finished college and setting out on my own.
"Great Mom. Who's the lucky guy?"
"That's what's so difficult Bri. It's not a guy."
Startled again. I'd had no inkling she leaned that way.
"You mean, with a woman?" Duh. But that was all I could come up with.
"Well, yes. It's someone from the office who I started working with a couple of months ago. Do you want to hear about it?"
"Sure." That came out a bit too enthusiastically. While I sometimes fantasized about my mother, every time I jerked off to her, I'd feel regret after I'd come. But the thought of her with another woman was new and intriguing territory.
"Her name is Valeri and she was born in Hungary. As I said she started working at my place a couple of months ago. I took her under my wing and got to know her a bit. She started off shy but she certainly has a flirtatious, vivacious side. A couple of weeks after she started we had an office happy hour. Two drinks into it the others began to leave and eventually there was just us. I asked if she were married or had a boyfriend and while at first she didn't directly answer, she finally confessed she was more attracted to girls, or women, as she corrected herself."
"I was a little surprised but curious to hear more. You see Brian, before I met your father I played both sides of the field."
Wow! This was news. I started imagining her eating out some girl's pussy, or even better, some cutie eating out hers. This focus on my mother's pussy started getting me aroused.
"Geez Mom, you never mentioned that before."
"Well hardly. Mothers don't usually share their pre-marital sex lives with their sons. Anyway, she's not completely lesbian but that's her main preference. You've heard about the Kinsey scale?"
I nodded, but hoped this wasn't going to lead to a quiz.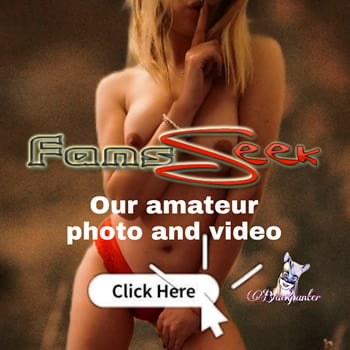 "So 6 means you're completely homosexual or lesbian with no interest in the opposite sex. Zero means you're completely hetero. Three means you're perfectly bi. So I'd say that Valeri is a 5. I'm a 2 which means I prefer men but sometimes enjoy women. What about you?"