I came home early from work and found my wife in bed having sex with a black man.I came home from work unusually early, made my way to the kitchen to get something to drink. I heard some noise coming from up stairs on the second floor where the bedrooms are and decided to go up and find out what it was. When I reached the top of the stairs I could hear sounds coming from our bedroom. Quietly I approached our bedroom door that was left slightly open and peeked inside to see what was going on. I was totally taken off guard when low and behold I saw my wife on our bed having sex with a stranger, a black guy no less. I was shocked to say the least! I watched them fucking one another for at about ten minutes hoping I wouldn't be noticed.
He was fucking my wife doggy style, his big black dick slapping into Annie's pussy, his balls pressing against her engorged clit as he buried his shaft deep inside her with each stroke. Annie was lost in ecstasy, her face flushing read as she gasped for breath and moaned encouragement.
"Oh god that's it, fuck me harder. Hmmm yes, fuck me with that big cock" She hissed as his strokes grew faster, until he was banging her like a piston. "Oh fuck! Yes!" Annie screamed and I knew she was cuming hard. As her body quaked he began to cum, holding his dick deep in my wife's pussy as he filled her with his seed.
As he began to withdraw his softening penis I backed out of the doorway, afraid of being seen. The last thing I saw was his dick slip out of Annie's gaping pussy, followed by a trickle of his cum. He had been fucking, riding my wife bareback.
As I crept out of the house I reflected on what I had just witnessed and my reaction to it. Our relationship had been founded on love more than sex, and recently, I admit, we had got out of the routine of intercourse. My reaction to this lack of sex was prolific masturbation. I never once considered that Annie would react by fucking around while I was at work. And my reaction? Why hadn't I stormed in and demanded retribution when I came home from work early to find my wife cuckolding me with a black stud? Well I am ashamed to say it turned me on. My cock was throbbing hard as I watched and the image of that big black cock sliding into Annie's pussy, wet with a mixture of their cum played through my mind, both tormenting and teasing me.
I drove around for a couple of hours, fantasizing about what I had just witnessed before eventually pulling up on the drive as normal. My hand shook as I opened the front door for the second time that afternoon. But this time I was not greeted by groaning noises from upstairs but by my wife Annie with her normal warm hug, and casual conversation.
Over the next few days life was shockingly normal. Despite what I had witnessed I still love Annie and wanted to be with her. The only negative was I felt my secret discovery, and my fantasies of her with other men could grow between us if I didn't find a way of sharing them with her.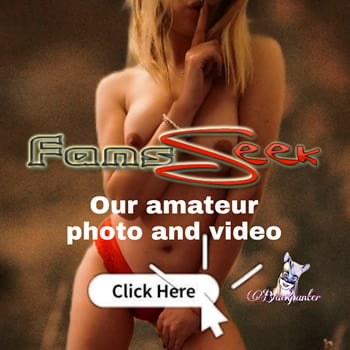 That weekend Annie had planned a day shopping, a haircut and to get her nails done. I kissed her good buy and, as she pulled off the drive I booted up the PC and started searching the web. The stories & pictures I found of cuckolding were a real turn on and, with my dick in my hand, I began to understand more about the sub culture of wives and their willing cuckold husbands. The more I read the more I wanted to be part of this, and share Annie's need to fuck other guys. I found myself reading stories of husbands sharing their wives, and personals for wives seeking afternoon fun.