My family and I spent last Mothers' Day at my sister Barbara's house, out in the country. Mothers Day always had a special significance to my mom, Beth, and I, ever since we had become occasional lovers, some 25 years ago, and carried on an incestuous affair for over a quarter century without anyone finding out. Now that Beth was in her late 60's, mind you, the frequency and intensity of our physical encounters had dropped off dramatically. We were nowhere near as brave or as adventurous as we had been when my then 42-year old mother first came into my bedroom and, well, raped me, following a mutual teasing routine that had gone on for months. Her stifling marriage played a big part in her seeking satisfaction from someone other than her husband. The fact that we lived in the middle of nowhere severely limited her choices of lovers, though, and I had simply been the only cock available to her. Of course I had been a more than willing "victim", as you might imagine.
We had once been a desperately sexual couple, enjoying afternoon trysts in every room in the house, although most often in the bed she shared with my father, or in cheap hotels we would rent for an hour or two on the odd afternoon or evening when we couldn't find privacy at the house, but when one or both of our libidos needed relief with such urgency that we simply couldn't wait. So we would tell dad or anyone else who was around that we were going shopping, then we would share our bodies with one another, briefly but passionately. A few daring times, we had even fucked like teenagers in the back seat of her minivan, parked in a secluded lot or deep in an underground carpark, rutting like animals to sate our frantic urges. All told, it was a satisfying if bizarre relationship.
But, as she grew older, her capacity for sex declined, and since I had moved away to go to work, we simply did not get together all that much anymore, and many if not most of our time together was sexless. This trip, it was a full house at Barb's, and I had no expectations of sex with my mother. It was going to be a standard family get-together.
My parents stayed in separate rooms now, both at home and on the road, unless there simply wasn't enough space, in which case they could still share a bed, albeit a sexless bed. So Beth had the downstairs bedroom to herself, along with her own bathroom, while the rest of us fell in on the empty bedrooms on the main floor.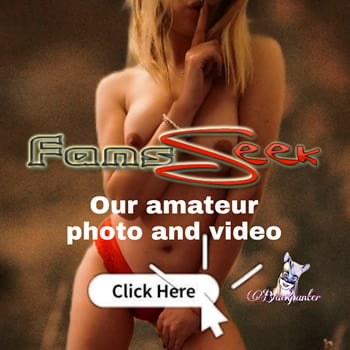 Beth was 68 years old now, but although her short hair was naturally grey, her pretty face and thin body were smooth and only barely wrinkled, so she looked quite a bit younger than she really was. Of course, that simply means that she only looked 60! Her narrow shoulders were now speckled with faint freckles or liver spots, her pasty white b-cups were small enough that they were still somewhat pert, but they now hung low and pointed outwards when they were left free from clothing. But they were delightful mounds that I still loved to bury my face between, soaking up the scent of her body as I licked her breasts and her belly.