My name is aman. My father is a doctor. I am 24 years old working in mnc. We are financially stable. My mother is a house wife. We live in mumbai in 3 bhk. I am their only child. My mom is extremely gorgeous. She is 40-32-38. She is fair complexion. She has blue eyes. My dad is very romantic. He takes her on date often. Mom wears saree usually.
At night she wears top and hot pants. She looks gorgeous even without makeup. She looks a lot like tv actress shalini singh. It was my birthday. My mom wake me with a kiss on my cheek. She wished me happy birthday. I said I love you. She said I love you too. She asked me what do you want in gift. Dad was in Hall reading newspaper. I told her promise me you won't get angry. She said she will not. I said I want a little sister or brother from you. Mom smiled. She said what why. I said I always wanted a sibling. She said you should have told earlier. I said you guys can try at least. Tell dad to take leave for a week. Please mom. I started pleading. I started requesting. Mom said ok I will speak with him. She said we are not so close now. I said I will help you. She asked how? I said we will go to shopping at afternoon. We went to mall. I bought some lingerie for her. And some western tight outfits. She was resisting. But she agreed. We then went to undergarments section. I asked staff to take out 40 D bras. Mom smiled seeing me. She said how do you know. I said I know I live in same house. she bought some sexy 👙 bras of blue colour. I asked her to try.
She changed to light sky blue color western low neck 👗 dress. I asked her not to wear any innerwear. We then came home. Dad opened the door and amazed seeing her. Mom went to her room and came after applying dark chocolate colour lipstick. She was looking hot. Dad took her hand. Dad was amazed. It was evening. Her breasts were revealing. Dad kissed her on cheeks. He said you are looking like angel my love. She said let's go to room. I have ordered food. It will be coming in 40 minutes. We have time for love. She winked at me. Dad said let's go. I went to room. They forgot to lock the door. I peeped through door. Mom removed her clothes. Dad was already nude. They smooched for 10-20 minutes. Dad then started sucking her tits. He sucked them well for 5-10 minutes.
Then he started sucking her pussy. He was sucking her pussy very well. She was moaning 'aaah ooh yes saah hmm'. Baby yes. 30 minutes have passed. Food came. I shouted food is here. I asked mom in how much time you guys.will be done. She said atleast one hour. I said I will eat then. Dad said do you guys have any shame. Mom said he is my friend also. I don't hide anything from him. Dad kept sucking her pussy. She cummed now. Dad said time to return favour.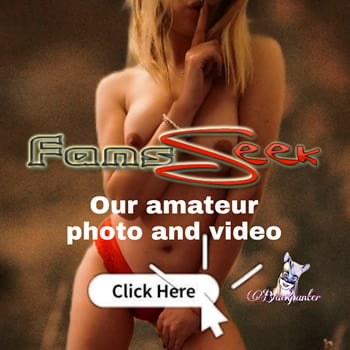 Mom started sucking cock. She was sucking at speed like a pro. He then took his penis out. He told her to get laid on her back. She said ok. She laid down on her back. He took his dick and inserted in her vagina. He started ramming her like a lion.she was streaming loudly. Aah ooh yes baby. Yess aha ooh yes baby yess aah. Hmm no yes. Haa ooho nahi. He further increased his speed. She was going mad now. He kept pounding like for another 15 minutes. He then told her to come on doggy position.