It was nice to get off work early for a change. I stopped at the store and picked up some items to cook for dinner to surprise my husband since he did most of the cooking due to my schedule at work.
When I got home I noticed that my oldest son, Luke's motorcycle was there which surprised me as he would normally be at his girlfriends house at that time of day.
I walked in the house and went to the kitchen to put things away and heard his tv on upstairs in his room. After putting the things away I grabbed a wine cooler and walked upstairs to see him and say Hi.
I have always had an 'open' door policy in our house…doors are never to be locked (this included mine). They could be closed for privacy but not locked. When I got to his door it was open and Luke was laying on his bed, watching some porn flick and masturbating. He couldn't see me and had obviously not heard me come in.
I was surprised to catch him masturbating but seeing his hand slowly stroking a very nice and thick cock, while he watched some girl getting screwed by some guy, actually made me hot to watch. I knew I should just turn around and walk away, but I couldn't take my eyes off his hand and cock. I watched how he stroked a few times then ran his thumb over the top of his cock, spreading his precum around the head then would stroke some more. I couldn't believe I was getting turned on by watching my son masturbate, but I was. So much so that I actually reached down, pulled up the skirt of my dress and ran my hand over my mound. I stood there watching Luke masturbate while I rubbed my clit for a couple of minutes.
Luke must have heard something and he quickly turned his head to look toward the door. I stood there, caught in the act of rubbing myself while watching my son masturbate. Luke threw his sheet over his cock and said "Uhm Hi mom…did you need something?"
I smiled, embarrassed but said "Well uhm, actually I uh…that's a nice thick cock you have there and I was just admiring it."
"Really" Luke said, throwing the sheet off and exposing his still hard cock. As he stood up he grabbed his cock and stroked it. "I could tell" he said looking pointedly at my hand still on my mound.
"I…uh…well…" I stammered my voice faded as Luke walked toward me, still stroking that lovely thick and long cock.
"Here, mom, take a stroke of what your were admiring" Luke said, as he reached for my hand and put it on his cock. I couldn't believe I was standing there with my hand touching my son's hard cock, and watched as I slowly wrapped my fingers around it and started stroking it.
Luke reached over and rubbed his hand over my mound pressing against my clit through my panties. "I know you keep yourself shaved, I have seen you sun bathing a couple of times and have even masturbated thinking about that shaved mound of yours" Luke said as he rubbed his hand over my panties.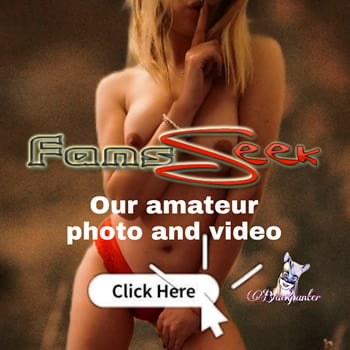 "You have?" I said as I looked up to his eyes. I stood there stroking my son's cock while he slid his hand into my panties and found my clit and started rubbing it in a circular motion.