"Europe!"
The smile on my mother's face stretched from ear to ear as she dropped the two airline tickets on the table and waited for my reaction.
Having just finished my sophomore year of college, I have to admit that the last thing I thought about doing for the summer was going to Europe with my 35-year-old mother. Sure, she was my best friend and I loved her to death, but I was really looking forward to hanging around Chicago and spending my free summer months with friends.
"Well," she said, still smiling. "What do you say, Matty? Want to travel the world with your mom?"
I sat stunned for a bit, before warming to the idea a bit. Who couldn't use a couple weeks in Europe, right?
"How long would we be gone?" I asked.
"As long as we want," she giddily replied. They're open-ended tickets. I figured we could see how we liked it and go from there."
Then, the coy begging began. "Don't you want to spend some time with me?"
Not able to resist her playful pout, I relented. "Okay, I'm in."
My mother became pregnant with me when she was just 15-years-old. Not exactly her life's plan. My father, who was a couple of years older stuck by her and promised to take care of her the best he could. The only problem was that they were teenagers, and they definitely weren't in love. Not even a little.
By the time I was a ten years old, their marriage was in complete shambles. My father, while very successful in business, was never home and seemed to have 'family' just below 'drinking buddies' on his list of priorities. My mother, who had given up her dreams of college to raise me, was lonely. Then, in a cruel twist of fate, my father died in a car accident just before I graduated high school, and she was left without a career and without a man to call her own. Aside from me, that is.
One thing my father did right was leaving my mom well taken care of. At the time of his passing, he had left my mother everything in his will—millions of dollars in total. He may not have been a much of a husband, but at least he left her financially set. That financial stability is what prompted my mother to offer to pay for our trek to Europe. Who was I to complain?
"So, we'll fly into Amsterdam," she said, as she traced her finger across a map. "Then, I've reserved a suite in Copenhagen for a week. I figure explore the city for a bit and just go where our hearts desire from there."
"Sounds good to me!" I said.
Who was I to argue? Besides, the excitement in her voice was all I needed to hear. She had been alone for the past two years while I was away at college, so she had more than earned her share of some family time.
Within two weeks, our bags were packed and we were boarding our plane for what was sure to be a long flight. My seat was next to the window, and my mother's was right next to mine. Thankfully, there wasn't anyone else in our row, so we had a little room to stretch out.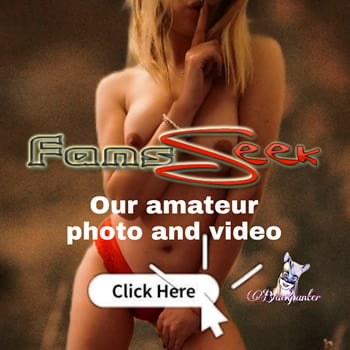 Once in the air, I put on my headphones to watch a movie, while my mother stretched out a bit to catch some winks. As she rested her head on my shoulder and closed her eyes, I couldn't help but notice her legs as they popped out from her dress.