Sorry this is so long and maybe not written well. I tried to cut out what I can. It definitely fucked up my idea of a relationship and made me want to share my significant other in every relationship I've had since, including my wife of 8 years.
After my freshman year of college, when I was home on break and met a girl that was two years younger than me. Her name was Ashley. She was so hot and I fell hard. She did too and we started dating. I did one year away from her and came back home. We continued dating. She gave me my first blowjob, and I loved to go down on her. Eventually we had sex. We were each others firsts. It was at a party in a friends parents room. She told me she wanted to do it, and I was ready. I put the condom on and put my dick in her, after two thrusts, I came. But hey, it was my first time, and it would get better, right? Wrong. I'd cum within seconds every time. Even if we had just done it. It was a good thing I could make her cum with my mouth.
We hung out with the same main group, but also had different friends. She like to dance and that was not my style. Sometimes I'd go with her to dance clubs. The dancing was so sexual, even if she said it wasn't. I hated and loved to watch her dance with these muscular guys. One time we were at a sports bar and we ran into a group of guys that she hung out with. It turns out that I knew one of the guys from high school. Not well, but we were friendly. His name was Pete. We had a good time that night and I thought nothing of it.
Two days later, I got a call from Pete. He said he hated telling me this, but he's been fucking Ashley. He said he knew she had a boyfriend, but didn't know it was me until we met the other night. He seemed apologetic, but I was freaking out. Why would she do that. We've been dating for 5 years. We went to each others family parties. We were best friends. I can't believe she kissed him. Did she suck his cock? Was his cock bigger? Did it feel different inside of her? Oh shit! Did he last longer? Almost assuredly. Did she cum from sex? Did she ride him? She would look good grinding on top of his muscular frame. When he was on top, did she wrap her feet around him? Why was I hard thinking about them having sex? What was I going to do? She was coming over in a couple hours. I'd tell her I know, call her a whore and break up with her.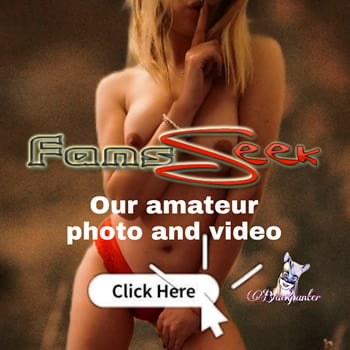 When she showed up, she looked even hotter than normal. She was wearing a skirt and I couldn't stop thinking about her pussy and it being invaded by another cock. She kept asking me if I was ok, and if I wanted to talk about anything. I couldn't even think about her infidelity, I was so horny. I kept staring at her bare legs leading to her short skirt as she was sitting on the couch across from me. She noticed and asked what I was looking at? I told her I couldn't see what I wanted and dropped to the floor to see up her skirt. She smiled and spread her legs. I crawled to her to get a better look at her black lace panties. They were so sexy. I gave them a kiss, which led to full on pussy eating, with Ashley cumming at the end. When I went to grab a condom, she said that she didn't have time. She was going out dancing tonight remember, and she got up literally leaving me with my dick in my hand. I must have jerked off 100 times that night.