Hi, I am your Bangalore guy Rajath back with the next part of my sex adventure with Maanasa.
I got so many encouraging reviews for my first part Maanasa and me – Erotic Journey. Thank you all for this gesture. A special mentioning of an amazing exclusive review by a reader named Shambavi (name changed) is indeed dick raising one for me. I dedicate this part to her.
Coming back to my story that day what happened in the park under the moonlight was the craziest moment for my life. As Maanasa and I entered the park lights were off, the watchman locked the gates and went off. we both went and sat on a bench.
Maanasa was sitting on my left. She was looking like a hot angel. behind the bench was a big tree in such a way that no one walking around the park could see us. There was a weird silence between Maanasa and me. I looked at her. She was still in the ecstasy of my story narration in the Coffee Day.
I could see her breathing was a bit heavy. Her boobs under her shiny black kameez were going up and down. She was looking straight with a strange thought in her mind.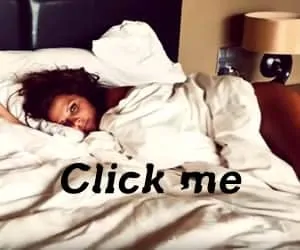 Me: Maanasa, are you ok?
Maanasa (regaining her sense): Ha Rajath, I am fine.
Me: Are you comfortable sitting here or shall I drop you home?
Maanasa: No, I am fine here. Let us stay here for some time.
Maanasa had promised me on the Coffee Day that today I will get to touch soft parts of her body under dupatta. This was making all the noise inside my mind. I was desperately waiting to touch her soft and big melons. But I wanted Maanasa to make the first move.
(When a girl makes the first move means she is in peak and can no longer wait for it. I wanted her to reach that peak).
Me: Maanasa, how is the day so far?
Maanasa: Day ha? A different day has just started for me. It started on the Coffee Day. Rajath, I never thought you are so good at narrating a sex story. I felt as if the sex activity of that story is happening right there in front of my eyes. At some point, I even imagined the girl in the story as me only.
Me (suddenly): Oh, then in place of the boy in the story whom did you imagine?
Maanasa (with a smile): you naughty, you want to know who was that guy?
Me: Ha, very much.
Maanasa: The guy in the story is someone who is going to put his hands on me now. The first guy ever on the earth to touch my naked boobs.
Guys, I must tell you, my heart skipped a beat. In a fraction of second, my mind reminded me of all the moments. Right from the first sight of seeing her in college bus to seeing her black bra strap in Coffee Day. To the numerous chances of staring at her body curves to that day's Coffee Day incident.
Before my mind could come to senses she had hugged me. A girl whom I desperately wanted to enjoy. A girl whom I thought of having in my bed is right next to me on a full-moon day in a closed park hugging me tightly. It was the first hug ever from a girl to me like that.
Her hands were firmly tied around my neck, her boobs pressed hard against my chest. The softness of her boobs was making my dick erect. For a few seconds, I was pleasantly surprised at my fortune and was not knowing how to respond. Then I slowly regained my senses and wrapped my arms around her waist.
Gently pressed her soft waist. She was aroused by that time. her breathing got increased. I wanted to kiss her. I slowly moved back. held her face in my hands. Was about to kiss her lips. She stopped me and said, "Let me fulfill my promise to you first."
Now she broke the hug and leaned back to the bench. As she was leaning she said something which reminded me of a scene from the Titanic movie where inside a vintage car Rose tells Jack to put his hands on her.
Maanasa: Rajath, nan hede mele nin kai haku. (In Kannada it is, "Put your hands on me")
It's been quite a long time since that incident happened. But her words are still resounding in my ears. I wasted no time in placing my left hand on her left shoulder. And slowly moved my hands on her left boob over the kameez. She adjusted her dupatta to make way for my hand.
I pressed her boobs. She took a deep breath and let out a soft moan. It was indeed driving me crazy.
Maanasa: Haa, Rajath, press it still more.
I grouped her entire boob in my hand and pressed it very hard. She left out a big moan and started biting her lips. She crossed her legs and placed her hands in between her thighs and started pressing. That made me much wilder and slid my hand inside her kameez and started feeling her boobs over the bra.
The very feeling of touching a girl's bra gave me a boner. After feeling the warmth of her bra for some time I was desperate to touch her fleshy boob.
Me: Maanasa, I want to touch your naked boobs.
Maanasa: Haa, Do whatever you want.
I went wild and slid my hand inside her bra. Oh my god! What a heavenly feeling it was to touch naked boobs of a gal for the first time. That too in an open park under the moonlight. Probably a current passed through Maanasa's body. She shook her body a bit, turned towards me, and kissed my lips.
As she was kissing held my waist and started pressing me hard. Her very act of kiss and pressing my waist made me press her boobs much more forcefully. I even pinched her hard erect nipple. I shifted over to her right boob now and continued pressing and pinching her nipple. She was moaning loudly.
Her moans in an open park were reverberating in my ears. Now I started reciprocating to her kiss and biting her lips. She was going wild. Now I stood up. She also stood up. I went behind her and held her waist, pinched her. She was trying to remove my hands from her waist. But I continued to pinch.
I could sense both pain and lust in her moans. then I took both hands and inserted in her kameez over her boobs. pressed those boobs firmly. She could not take the pain and jump out of my control. Now she took my face in her hands and started smooching me heavily.
We were two wild horny people engaged in one of the craziest foreplay. I was still not satisfied playing with her boobs. I took her to the tree behind the bench. made her lean on to its trunk. Kissed her all over her face, neck, ears, and cleavage. Pressed her boobs over the kameez.
I was pressing her boobs and put my hands inside her kameez from below. I took my hands near her boobs, lifted her bra, and started pressing her boobs vigorously. Those who have seen the movie 'Killing Me Softly' can correlate my act where the hero presses boobs of heroin in the first hot scene of the movie.
Maanasa literally could not stand on the ground. My mind was going crazy. At that moment I wanted to remove her kameez and bra completely and wanted to enjoy her naked boobs. I started lifting her kameez. Maanasa got scared and tried stopping me.
Before she could stop me, I removed her kameez and put it on the bench. All of a sudden there was a cold breeze and in fact. It gave a soothing feeling to our hot body and mind. Don't know all of a sudden what changed Maanasa's mind. She asked me to remove her bra also (Maybe cool breeze).
I wasted no time in putting my hands on her sexy lacy black bra hook and removed it completely. There standing my horny gal half-naked. She was feeling shy. She covered her boobs with both hands. I held her shoulders and went near her boobs.
Pages: 1 - 2