My wife and I have been married for over 10 years now. During that time, we've had our ups and downs, as most couples do. Whenever problems have arisen, we've been able to work through them, strengthening our relationship along the way. However, last week something happened that I thought would destroy all of our hard work.
Our sex life, like everything else, has gone in cycles. Sometimes it's great, sometimes it cools. We were going through one of our cooler periods lately. As a result, I was spending more and more time on-line reading erotic stories and looking at various web sites. The sites I like the most feature amateur and voyeur photos. There's just something about "the girl next door" that really gets me going. I'd much rather look a real woman than some air-brushed, so-called "ideal." The idea that regular women are being generous enough to take their clothes off so I can look at their beautiful bodies is an incredible turn-on for me. Unfortunately, Linda, my wife, doesn't always share my enthusiasm for surfing the web for porn. Consequently, I need to sneak my viewing.
Last week, while my wife was up in our bedroom, I was down in the den surreptitiously looking at beautiful, real women and slowly stroking my cock. I opened a contribution from a woman who's story stated she had never posted any erotic photos before, and she hoped that someone out there would find her sexy. When I looked at the photos, I got the shock of my life. I recognized the woman. At first I couldn't place her face. Admittedly, I was looking more at her incredible body. She had lovely, full breasts that that hung heavy. Her legs were long and she had nice, full hips. But I knew I recognized her face, her bright green eyes, her luxurious and wavy chestnut hair.
Because the pictures were out of context, it took several seconds before I realized these were photos of Kira, my wife's younger sister. As I scrolled through the photos, I couldn't believe that I was seeing my sister-in-law in ways I had only fantasized about. At family gatherings, I often retreated to the bathroom to stroke myself off because Kira would get me so frustrated. She had a knack for wearing simple clothes and elevating them to the height of sexiness. She looked absolutely stunning in a pair of faded jeans and a sleeveless t-shirt. But as I sat in front of my glowing monitor, Kira smiled out at me wearing little then nothing. First she lounged in a silky robe. Then there were a few pictures of her in a black, lacy push-up bra and matching panties. Finally, and much to the delight of my cock, she wore only her smile.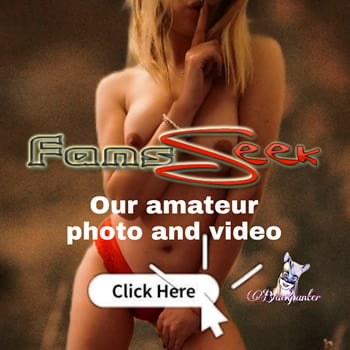 I lightly touched the tip of my cock and was surprised by how much pre-cum leaked from the head. I was so hard it hurt. All of my fantasies about my wife's little sis flooded over me. There she was, naked and willing in front of me. I rubbed the pre-cum all over my cock and ran a finger up and down my shaft. I stared at the pictures of Kira and before I knew it I felt the gush of cum stretch my cock and explode all over my hand and thigh and spill onto the floor. I couldn't remember a time when I came so much just from masturbating. Then, to my surprise, I didn't get soft. The vision of Kira naked was intoxicating. Her body was even more spectacular than it was in my fantasies. Her breasts hung soft and heavy with brown, puckery areolas and thick nipples. Her hips curved seductively. Her pussy was trimmed. The more I looked at her pussy the more I realized how much it resembled my wife's. Both Linda and Kira have fleshy, full pussy lips. In the last picture, Kira was lightly fingering herself and it was obvious how wet she was: those lips glistened in the light. I needed to taste her, to feel her, to experience that soft, wet pussy. I thought about jacking off again (I still couldn't believe I stayed hard and horny!), but instead I decided to see if Linda was "in the mood."