Lust blooms between son and his mother, Brian Eggert sped up the driveway in his mother's black Jetta. She had sent him to a nearby garden supply shop to buy her a bag of peat moss so she could transplant some flowers she had bought the day before. Why anyone could enjoy gardening, let alone on a sweltering August afternoon, was more than Brian could fathom. Still, his mother, Lynn, seemed to enjoy it and he was more than happy to oblige her by running the errand.
Brian lifted the twenty-pound bag from the back seat of the car and carried it towards the house. To his left running along the cement walkway leading to the steps of the house was a strip of ground about eight feet long and two feet wide that his mother had torn up where she planned to plant the flowers.
"Where do you want this, mom?" Brian asked, setting the bag down at his feet.
"There is fine. Thanks, honey." Lynn replied, not looking up from the ground.
Lynn was kneeling on the edge of the grass, busy cultivating the soil and removing any clumps of sod and rocks left behind. She was wearing a burgundy tank top and navy blue shorts. Her light brown hair was in a pony tail and it hung down about six inches past her shoulders. Atop her head was a grey baseball cap. To her right were five trays filled with small plants of assorted varieties and colors.
Brian stood beside his mother, watching her prepare the soil. Her firm ass filled out her tight shorts and Brian admired it's curves as his cock hardened. She was tanned from the time she had been spending outside that summer and Brian tried to imagine how her skin would feel if he were to run his hand up her bare thighs. His cock was pushing out from his tight shorts and he was glad that she had her back to him.
"Can I give you a hand, mom?"
"No, but I'd love a glass of water." Lynn replied.
Brian went inside and poured his mother a glass of water from a container she kept in the fridge. Stepping back out on the porch Brian paused and watched his mother. She seemed quite happy toiling in her garden but Brian wondered just how happy she honestly was.
Just over two years ago Brian's father, Gary, had died. Murdered, actually. He had gone out one night to rent a DVD at a store downtown and was the victim of a car jacking. Instead of complying with the stranger's demand and handing him the keys Gary fought with him. The man had pulled a knife and stabbed Gary twice before speeding off in his car. Gary died on the way to the hospital.
Losing his father at the age of seventeen was traumatic for Brian but it was only later that he realized just how hard it was on his mother as well to be a widow at thirty-nine. She went into a depression that lasted nearly a year — unable to be consoled by anyone.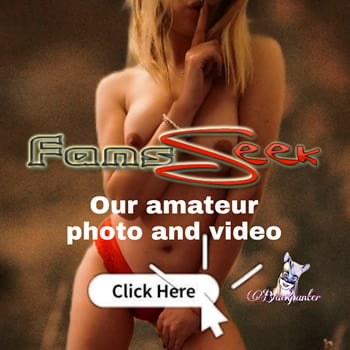 Life seemed better now from Brian's perspective. He had enrolled in college the previous fall and was doing well. His mother worked as a librarian at the high school in town and was content with her job, or so she seemed. She especially liked having two months or more off during the summer, as well as breaks during Christmas and spring. Still Brian wondered if there was not something lacking in his mother's life. Although it took him a long time to accept it, he thought that eventually his mother would begin dating again, perhaps even get married. Yet she had not been on even one date since she lost her husband.