Hie friends, How are you? I am back with my doctor experiences. I thank all the people who messaged me and showered their compliments in my previous stories. Please read my previous story to understand better and have a good flow. Lockdown sex with stranger met on Facebook
For those who are new, I am Dr Gautam, presently staying at Hyderabad. I am 6 feet in height and had a fit body. I am basically from Delhi, studied my medicine from Karnataka and presently doing my entrance exam preparation, so not working in any hospital and was staying at my sister's home in Hyderabad.
As you can see, our naughty chats were going on very hotly on the hangouts. I was desperately waiting to meet her and fuck & I guess god heard my plea. Two days after, she told me that she wanted to meet me in person. She mentioned that she was going for shopping of groceries and we can meet and she mentioned a 'More' supermarket which was in my area itself. She asked me to meet me Friday afternoon. She gave me her phone number and asked me to reach the place at 11am. After I went there and called her, she started telling me her exact location. I was just looking at her from head to toe and she was dressed in a blue transparent saree. She was looking marvalleous in that dress with sleeve less low cut blouse which was revealing more than 50% of her boobs. I was lost in my thoughts after seeing her like that. She gave a tap on my shoulder to bring back my senses to real world. As we both were wearing masks, we didn't see each other face. Then, we removed our masks to reveal each other. She was looking good with a good figure. Then, we were doing shopping and talking to each other. As it was near my house, I just came there by walking. We did our shopping and loaded the luggage into her car. As soon as we entered the car, I just kissed her on her cheeks. She was shocked. I then took her face and kissed on her lips. First she was trying to push me, but later on started getting heated up and enjoying the kiss. Then, she told me that she wanted to enjoy the real sex for long time. She asked me to accompany with her to her house and stay for few days. I immediately accepted this. She drove the car, first to my house. And after getting my clothes, she drove to her apartments, which were in nearby area. As I was accompanied by the resident, the watchman didn't stop me.
As soon as we reached her house, we stated to kiss each other. But then, we realised it's better to bath before enjoying our show.
After bathing, I dressed up and started searching for her.
She came from the kitchen with some juice and came back and she sat beside close to me on the same sofa. She then offered me the Badam milk. I was looking at her hand holding the milk and then shifted the gaze to her boobs.
Rekha: (Smiling at me) Gautam, have some patience.
Gautam: I have been waiting to see those boobs from the time I heard your figure. And it got escalated when I saw you in such sexy avatar. Now, I can't wait anymore.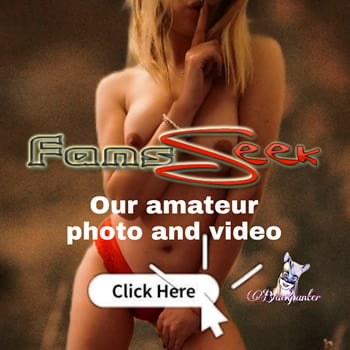 Rekha: First, complete this milk to get that milk.
But I kept the glass back on the table and pushed her on to the sofa. I started to remove her saree as soon as possible. I tore her blouse and bra to free her boobs from the locks. As soon as I saw them, I pounded on them. I started sucking her boobs just like hungry dogs got their meat. She was moaning with pain first, which was converted to pleasure in few minutes. I was sucking her boobs over the nipple. Then, I was biting her nipples followed by licking them till they are erect. I, then, continued sucking and licking her boobs completely. She was moaning in ecstasy. To make it more interesting, I started pouring the Badam milk which she brought over her boobs and started sucking the milk from her boobs. By this, she was really getting the feel of feeding a baby as I sucked her hard and dry. During all this, she was closing her eyes.
After all this, I moved to her face and asked her to open her eyes. As soon as she opened her eyes, I can see lots of romance in them. I was romancing with my eyes and hugged her tightly pressing her soft boobs on my chest. Then, I kissed her forehead and then her eyes and then and cheeks and finally I kissed her lips. While kissing, I started sucking her saliva from her mouth. She was excited with this intense kiss and was supporting me equally. Her lips were so soft which can be sucked and licked like Gulab Jamun. We, then, separated and were breathing heavily after a long intense kiss.