My mom Kavita is 44 and I'm 24. I'm working in call centre on night shifts so in day time I'll be at home whereas dad will be in office. Once I came to home at 6 and drinking water from kitchen, my mom didn't know I came inside home. She walked from her bedroom bathroom to store room nude. Sure didn't know I took a glimpse of her boobs and ass. I got turned on immediately but kept silent and thinking of how to convince her for sexual intercourse. I thought a lot and planned an idea to fuck her today. I know a guy who is good at mimicry. I sent him my dad voice and asked him if he can speak in that voice as voice notes. He replied yes. I changed dad number in my mom mobile to an inactive number and blocked dad number. I hatched a plan. I told that guy that I want to fuck my mom with his help. He asked me to share her nude image which I agreed to share after sex (he cheated me later).
Friend: What's the plan ?
Me: After repeated attempts of my mom trying dad number I will tell you, call from some new number and tell my mom that my dad has to repay amount and u want money of 1 lakh. She will please and ask time. Say it as within 15 mins u want or you will file case.
Friend: Then ?
Me: She will be confused,then you speak in my dad voice to her as he signed papers and he will be in trouble if she don't do what you say. She will be afraid hearing this.
Friend: Then ?
Me: At this point tell her "I will waive off debt if you fuck a guy I send"
Friend:Who is that guy ?
Me: It's me. I will go out saying some guy called me to meet.
Friend: Who will fuck her then ?
Me: After I leave, make her agree to fuck a guy you say. Then after sometime you tell her a guy will come in black t-shirt with blue jeans. Also tell her that you will call for identification. Tell her to seduce the guy before sex.
Friend: Dude what a plan, what if she don't fuck you after knowing it's you the guy I sent ?
Me: You speak in my dad voice as "whoever the guy is, fuck the guy once". She will then agree.
Friend: Done I will help you.
Waited for 12 pm dad left office and mom repeatedly trying to cal him but switched off. I sent text to my friend to call her.
He called her with new number
Friend: Trying ur husband number ? He is with me. He has to pay me 1 lakh. Arrange it in 15 mins, speak with him.
Dad voice "Kavitha pls arrange the money or I will be in trouble"
Mom: How can I do it ? Give some time.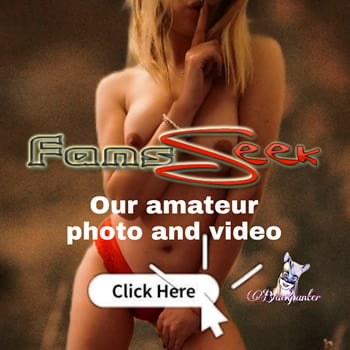 He cut the call, I went out silently without informing her.