Hey everyone, my name is ollie (name changed) I'm from Delhi.This is my first story and I'm new in this field
So lets jump direct to the story. This is a story of how I fucked a stranger in my rent.
So I started chatting to a girl whom I met on a whatsapp group ,I found her very attractive so I sent her a personal message. She too replied with a greeting first.. this greeting texts went on for some days.
Days past by until one day I asked about her boyfriend.
She said she broke up with him because he was so possessive and was a drunk which made her insecure..
As I was into her already, I asked her if she wants a company then I could be one….she happily agreed
One night I was horny as hell that I started sexting with her… she was horny too(By the way she was texting to me I could sense she was horny too)
Then I suddenly sent her a pic of a milf giving blowjob….. she then sent a heart emoji…I was on cloud nine..my dick was hard as rod…. I was stroking it hard until I came on my bed……. I left out a loud moan and recorded it and sent it to her…. Then she wrote "I want it right now"….
The I asked her if she could send me a pic of her in boobs and panties..she agreed and after five minutes she sent me one….
I was again horny as hell……I forcefully stroke my cock again until I came again….
I then asked her if we could meet tomorrow as I was free..she agreed..
Then I called her and told her how bad I wanted… we both then went on teasing each other with dirty talk…
I'm a kind of guy who look for boobs and panties in a girl…/.
And finally the next day came…
I told her to dress in a skirt and a tshirt…..
she came near my rent around 10 in morning and texted me to meet her and go to my room…
She was looking hot as hell… her boobs were bulging out like two giant football….my dick just wanted to come out…..she started biting her lower lips seeing my bulge…
We however controlled ourselves to my room…
When we reached my room, I closed the door…. And for few minutes I was just eye fucking her……..i told her to play with herself……she then lied on the bed….and started rubbing her pussy through her panties upskirt….
She was wearing black panties and black bra…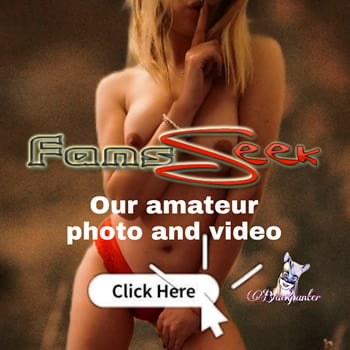 I couldn't control myself and pounded over bed……i uplifted her tshirt and started teasing her boobs…..i then unhooked her bra and oh god….those two football were unleased….. I started playing with them teasing licking sucking biting….those nipples were aroused….. her body temperature rose…. We then kissed passionately….. my hands went down her belly…. I felt her panties were wet….i asked how many days have you been wearing those panties.. she told me a week or so….. I told her I want to sniff those panties…she told me her body is now mine and mine is hers…
I then went down her skirt…. Making wet her panties…..It was smelly but I liked it…my dick was hard again…. Ahhhh I moaned….. then she told me to lie and she went upside down so that I could sniff her panties and she could give me a blowjob…. I kept sniffing her panties and told her to pee a little bit…she did.. and after few seconds od blowjob I came in her mouth…..then I torn her panties apart…she than pressed my head in her vagina….. ohh god I loved the aroma…..my dick was hard again..she moaned please give it to me…… I teased her clit for few minutes she came in my face..yelling I want to take it please hurry…..
I then slowly put my 6 inch cock in her pussy…she was not virgin but my dick was so big for her pussy… she cried although insisted me to put it completely into her pussy…