My wife and I were invited to a pool party hosted by one of my old college friends. The party was to take place at a country club where they had a large pool and two hot tubs. The party involved some of Ray's friends and his wife's friends from work. Also coming was Ray's uncle, Jeff. Jeff's wife had left him a year earlier and he never got over it. Any time that I can get Amy into a bikini and show her off, I will. She has a rocking body from years of running and working out.
I was able to convince Amy to wear the sexiest bikini and heels she had. I really wanted her to look great and show her off. When we got to the party, some people were in the pool and others were socializing around. Amy wore a sheer cover up over her string bikini and talked with all the women at the party. I was introduced to Ray's uncle Jeff. Jeff was in his mid-fifties and a nice looking guy, although he did seem a bit sad. As the night wore on, I introduced Amy to Jeff and we all made some small talk before she was called away by one of the ladies she knew.
I had an idea. Amy had talked about a fantasy in which she is giving head to another man while I watch. If anyone needed a blowjob by a beautiful blond, it was Jeff! Later in the evening I talked Amy into going to a hot tub that had some privacy. I also asked Jeff to come along too. We got into the tub and I had Amy sit between me and Jeff. We talked and drank wine. Jeff got up to get some more wine and I mentioned the idea to Amy. She wasn't sure about it but said she would consider it. I asked her to give it a chance since Jeff was having a hard time and suggested that when we saw him come back, that she go to the restroom so I can mention it to Jeff. When Jeff got back to the pool, Amy stood up and looked at Jeff and said, "keep my seat boys, I'll be right back." That was a really good sign.
I told Jeff that Amy had a crush on him and would like to experience another guy. I suggested that when she gets back, if she sits between us again, then that would be the right sign. I also told him that I would undo the tie on Amy's bikini bottom on my side and if successful, then I would ask him to talk about his college. With that clue, then Jeff could try to undo her bikini tie on his side. Amy came back with even more drinks for us.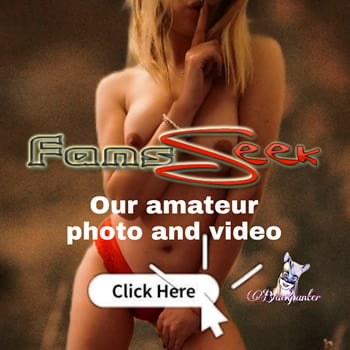 Amy took her place between us and I started rubbing her leg. Jeff caught my eye and I nodded. He then put his hand on her other leg. Amy didn't flinch as both of us men massaged her legs while she talked. I slowly pulled the string on my side that tied Amy's bikini bottom. It was now free. I took a breath and asked Jeff to tell us about his college. He cleared his voice and started talking about his alma mater. I could catch a glimpse through the water that he had found the string and was slowly pulling it toward him. Everyone else had moved the party to the club house so we were alone and not likely to be missed or interrupted. I looked down again and could see that both sides of Amy's bikini bottom were undone and the strings floating freely. I nibbled her neck and rubbed her leg more as Jeff continued to talk. As I could feel Amy relax more, I then pulled her leg over to on top of mine. Jeff saw that and gently pulled the leg he was working on as well. She complied and that left her legs spread open. Amy's eyes were closed as she was enjoying the attention. I nodded to Jeff to continue and he moved his hand to massage the inside on Amy's leg. I then started undoing the ties on bikini top. Soon, Amy was naked between us. I was massaging her breasts as Jeff's hand found its way between her legs and he slid a finger inside her. I could feel Amy tense as his finger touched her clit and she responded by small moans and moving her hips as he teased her.