So friends this is my 3rd part of story how I fucked my chachi and got her fucked by friends and beggars.
So in last story you all have studied how my friend and I gangbanged my chachi and planned to get her fucked by our areas mad beggar who is mad for her figure.
So beggar shaking his cock by seeing my chachi's ass in tight saree me and my friend went to him and caught him I said what are you doing by seeing me and my friend beggar got scared and stopped shaking his cock and started to run away me and my friend caught him.
We asked him again what are doing by seeing that women to which that beggar replied in trembling voice( yeh aurat mujhe bohot maal lagti hai jab bhi ise dekhta hoon mera lund khada ho jata hai aur bina hilaye baithta nahi hai yeh sun k maine usse bola jisse dekh k tu hila raha hai vo meri chachi hai yeh sunn k uski gaand phat gayi aur mujhse maafi maangne laga).
(Phir maine usse puncha baat karne se to tu pagal nahi lagta to isspe usne bola main pagal pann ka natak karta hoon isse mujhe bohot faida milata hai kissi bhi maal aurat ya ladki ki chuchi aur gaand daba k bhaag jata hoon aur koi kuch zyada bolta bhi nahi bus thoda chilla k chale jaate hain. Phir ussne bola ki kayi baar to maine teri chachi ki bhi chuchi aur gaand dabayi hai bohot mast chuchi aur gaand hai teri chachi ki main aur mera dost yeh sunn k shock ho gaye kyun ki yeh baat chachi ne mujhe kabhi nahi batayi usski baat sunn k maine thoda natak kar k usko danta to uspe vo thoda darr gaya).
(Yeh dekh k Phir maine uss bhikhari se hass k puncha chodega meri chachi ko vo kuch nahi bola usse laga main aise hi usse punch raha hoon. Maine phir se usse puncha aur kaha khul k bol main tujhe nahi marunga. Uske baad vo thodi derr mujhe dekha aur bola haan bhaiya agar yeh ho sakta hai to main to pakka usse chodunga main to kabse isse chodna chahta hoon din mein do baar iske naam ki muth marta hoon agar asli mein mil gayi to chut phaad dalunga saali ki).
(Lekin tu iske baare mein to sabko bata dega isspe turant ussne bola bhaiya aisi maal ki chut mil jaaye maarne ko to main zindagi bhar gunga bann k reh lunga aur aap sabko batane ki baat bol rahe hain aur waise bhi meri baat manega kaun aapke alawa koi nahi janta ki main pagal nahi hoon bus kaam na karna pade issi wajah se bhikhari bana hua hoon).
( Maine usse bola chal thik hai phir apne sapno ki rani ko chodne k liye taiyar ho ja usska khushi k maare dimaag kharab ho gaya aur uchalne laga. Uss saale se door se hi badbu aa rahi thi maine usse puncha kabse nahi nahaya hai bey to ussne bola dedh do mahine se maine kaha chal thik hai mera kya jaata hai isme).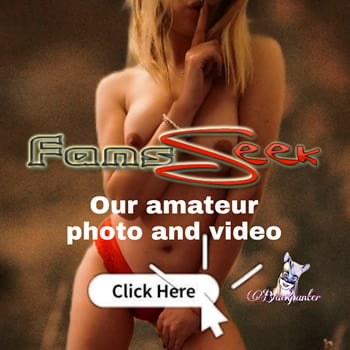 (Tabhi chachi ka phone mere pass aya ussne puncha kaha reh gaye tum dono maine kaha mujhko thoda kaam aa gaya hai to main nahi aa paunga tum riksha leke k chali jaao to isspe chachi ne thoda muh bana k bola meri choot ka bhosada banate samay to kaam nahi yaad aaya tha. To phir maine bola abhi raat mein to uss bhosade k cheethde udane hain abhi se kyun thak rahi hai isspe chachi ne bola tera abhi mann nahi bhara. Maine kaha teri jaisi maal se itni jaldi kahan mann bharega to isspe vo sharma gayi aur mujhse kahi jaldi aana ussko to bhanak tak nahi thi ki aaj raat usske liye main kya plan kar raha hoon).