My first dream about my wife took place shortly after we married. However its genesis was an event just shortly before our wedding. At that time, I had heard of cuckolding, but always thought that the result would be an angry husband shooting lead from a gun and not an excited husband shooting semen from his cock. I just could not imagine that the thought of my wife having sex with another man could be exciting. Well, live and learn.
The event in question was the Preakness stakes race at Pimlico race track. At the conclusion of the card for the day, as we were exiting, I told my fiancée to wait for me as I went to cash some tickets (yes I did win a little). As I was returning, I saw my fiancée talking to an old, short, portly, balding, ugly man. Just as I arrived, Cathie said, in a polite voice, "No, thank you."
He gave me a look as if to say screw you and then moved on. I asked Cathie what that was all about and she told me that he had asked her to go back to his hotel room where there would be a small party with some of his friends.
Really! I said and laughed, thinking how wrong he could be, thinking Cathie was a prostitute! She was the farthest thing from easy with her virtue. We had dated for years and it was only after we were engaged and shortly before marriage that we had sex – a first for both of us.
Cathie did not share my chuckle. I supposed she probably did not even know that the man had sized her up to be a prostitute. She really did not look the part. I suppose seeing an attractive, very well built, young woman standing out there all alone gave him the idea. Also, I knew that professional ladies, dressed very well, did hang out at the track, hoping that a big winner would want some sex in exchange for some of his winnings.
Also, in retrospect, she may have taken it as a compliment. She was naïve and probably did not catch what the party would include.
So end of story, right? Well it is true that I did not give another thought to it – until shortly after we married. Cathie was working midnights (as a nurse); so I was sleeping alone. In an incredibly vivid dream, I found myself opening a door to a hotel room. The view I saw froze me. I saw first my wife's naked bottom (which is a nice full ass), a view I love, but here she was on her knees with her head lowered onto the lap of this ugly man from the race track! The man was sitting on a big chair with his short legs splayed out and my wife in between them. He had his hands behind his head and a big grin on his face as my wife's head bobbed up and down on his cock.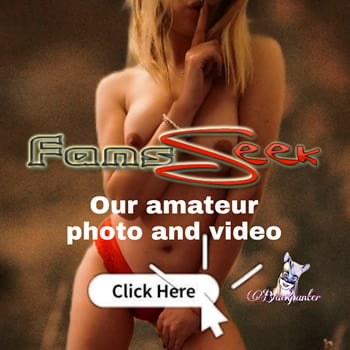 I moved to the side and could see his massive cock, big, long, uncut and thick with balls the size of robin's eggs hanging about 8″ below. I was flabbergasted. But my cock was hard. There seemed to be a vortex of emotions and feelings as I watched my pure wife working on another man's cock with vigor. However, my cock outvoted all other emotions and feelings and I just stood there feeling like a fool for just standing there while my wife serviced another man's cock – and what a cock!