Family taboo, Family Fun Hubby, wife and mother in law get better acquainted.. Nick and I have been getting along a little better recently but our relationship still left a lot to be desired. We have been married just over three years and the troubles between us started almost immediately; we argued about almost everything. Looking back on it now, it is clear we married too young and certainly didn't have a marriage made in heaven. Like many couples, we decided to stick with it in the hopes we could work our problems out. About the only thing we did agree on was sex. I love it and Nick was only too happy to give me all I wanted. …
Jeannie, my mom, has been living with us for the last six months, which may be part of the problem. Nick and I are both twenty-four and mom is only forty-one….a child bride and a very good-looking young mother. My dad was killed in an automobile wreck five years earlier and mom was still way too young to just give up and pine away so she has been living her life to the fullest since.
Nick's folks passed away when he was just a boy, leaving a trust fund that will provide for him until he is a gray-haired old man, even if he doesn't add to his savings with his own contributions.
We wanted a family but unfortunately Nick was diagnosed as not having a high enough sperm count to father any children. Ah well, we will go on like this for a while and then adopt.
The latest situation occurred a week ago when Nick and I were totally wrapped up in a wild bit of sex when the door to our bedroom burst open. We have always kept a nightlight on in the hallway so our door crasher was backlit by it. Nick dove for the pistol he keeps in our nightstand and when the bedside lamp was switched on, he found the gun pointing at mom.
She had been out with her girlfriends, was drunker than hell and apparently had gotten our room mixed up with hers and was now casually stripping off her clothes in the middle of our room! By the time I realized what was happening she was bare ass naked and had plopped down on the side of our king size bed.
Nick said, "Sandy, let her sleep it off. We still have plenty of room in the bed and she will be fine in the morning."
An hour or so later I felt a hand caressing my tit and I lay back as the hand moved down to my crotch where it quickly had my clit uncovered and was busy searching for the nub. My breaths were coming faster and I reached over to grab Nick's cock only to find him turned away from me. It was my mother's hand I was feeling on my pussy!
"Mom, wake up. It's me, Sandy." I whispered to her.
I heard, "Hush, I know who you are and I am hornier than hell. Bring your hand over and work on me baby."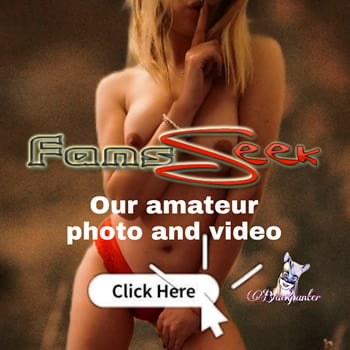 I had had a lesbian experience with one of the girls on my soccer team years ago. We had had a sleep over at her place and she had somehow gotten a XXX rated tape that we watched into the wee hours of the morning. Once the tape started to play, we were quickly imitating the two gals who were giving each other all kinds of pleasure. It wasn't long before we were entwined in a sixty-nine position and I was eating my first pussy. She soon had her face buried between the lips of mine, with a couple of fingers buried in me and it felt terrific. The memory of this flashed back at me as I was hearing my mother's voice.