Daughter's boyfriend plays poker with Daddy for her pussy, family taboo, I was waiting at the kitchen table for Zoey's boyfriend to show up. Tonight was supposed to be "the mysterious meeting." They had something to tell me. Of course, the little bastard was ten minutes late now.
"He'll be here any minute," Zoey said, holding up her cell phone. "He said he's on his way."
"You could just tell me what Ben wants to talk to me about, and I'll act surprised when he brings it up later."
"No, Daddy," Zoey said. "This is important. We need to have this discussion together."
I sighed, looking at my watch. "He's got five more minutes."
Ben didn't need five minutes. The doorbell rang in just two. Zoey whisked off to find him, and a moment later she was back, arm in arm. I stared at them standing in front of me… a couple.
My daughter was 18 now, and old enough to make her own decisions, pick her own boyfriend, but I wasn't going to let her be a slut, not under my roof. It would be easy for her to turn into a slut too. She had her mother's slutty disposition, as well as her sexy hips, leading to her hourglass figure, with perky little tits, not that I was looking. Okay, maybe I was looking a little. She also had those come-hither hazel eyes that drew men like flies, and long flowing brown hair.
Of course, I had done one thing right with her: I had taught her to respect her daddy. She never went on dates without permission, or stayed out later than I told her, or got drunk or high with her friends. She was a good girl. I had long since spanked the fight out of her.
I made her turn down about ten boys before I finally agreed to let her date Ben. The reason was simple. He was a nerd, a small framed kid with big framed glasses and black hair that always got into his eyes. I liked him because I knew he'd never take advantage of my daughter. He'd probably cum in his pants before he ever got them off.
I stood up from my chair, towering over Ben. He was almost a foot shorter than me. I shook his hand and crushed it in my palm. "Good to see you again, Ben."
"Hi, Owen."
I raised an eyebrow. "Owen?"
"I-I mean, Mr. Owen, sir," he squeaked. "I'm sorry I'm late."
"Sit down, both of you. I want to know what this is all about." They obeyed and sat. I sat as well, putting my elbows on the table and folding my hands. "Well?"
"Um, well," Ben started. He looked at Zoey to take over.
She rolled her eyes at him. "Daddy, it's like this. We've been dating for six months, and… and… and…"
"And?" I prompted.
"And, Ben?" she said.
"Uh?" he said. "Well, we just think, like, I mean, if it's okay with you, it might be nice if we could, uh, you know?"
"Ben, I don't know. Neither of you have said anything."
"We want to kiss, Daddy!" Zoey blurted out, breathing. "It's not fair."
I looked at Ben, but he couldn't look me in the eye.
"So you want to kiss my daughter?" I asked him.
"Uh, no, sir! I mean, yes, sir. I mean, if you're okay with it."
"You're asking if I'm okay with you kissing my daughter?"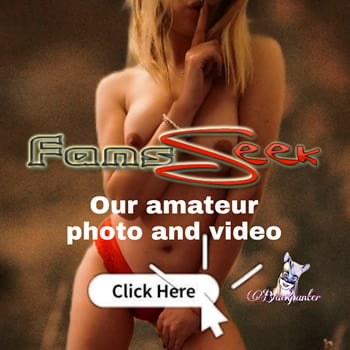 "No, no, no, we just thought, uh…"