Hello Readers. I'm back with my other story. To the new readers, I am 23 yrs old guy living in Chennai. I have physic not so fit and not so lean but little bit Aesthetic. I'm a big fan of Real-life stories and used to read it every time when I get bored and I love the way that people share their experiences.
This story happened on New Year's Day. This story is about how I enjoyed with a strange girl while I'm travelling on the bus. And a twist which led up to something else at the end.
Coming to the story, since it was New Year's Day every people were travelling to and fro to different cities. I was about to go to one of my friend's house in Chennai. So I went to his house in the morning and returned in the evening over 6 PM. Initially, while I was returning from CMBT to Kanchipuram it was all empty seats, but all the seats got occupied within a few minutes as the bus started. While the bus moved up a few km, 2 girls, both of average looks but with good assets and fair in colour entered the bus. One Girl came close to me and stood next to me holding the bus pillars. She wore a top with salwar on and leggings and she is might carry a 32c. I took a quick glance at them and started listening to some music.
Suddenly, I got a bump on my hand. To my surprise, it was the girl's ass. She was laying towards the seat as support. Initially, I thought it was by mistake but, she kept rubbing her ass against my shoulder which made my dick erect a bit. It felt like a sponge. I stared at her for which she smiled. I got it as a green signal and kept enjoying it. After some time, the people sitting next to me left as they need to leave for the stop. Two of the seats in the three-seater was empty and I sat there idle. She asked me if she could take the window seat to which I nodded and smiled. She got the window seat and I moved closer to her seat. She looked around to see if anyone's looking and adjusted her salwar so that her cleavage is visible. When I slightly turned right I could see her top part of cleavage clearly visible.
Man, I literally loved the sight. Watching it, I held my hands crossed and folded. I tried touching her boobs in this way so that none can doubt. I slowly touched her left boob which was so soft. I never felt like this before. She acted like she didn't see me touching and was watching the window. As people started pushing a little more, my left hand was forced to squeeze her left boob. I saw her nipples piercing out of her top. OMG, she wasn't wearing any bra inside. She adjusted her salwar so that it could hide her boobs and also my hand. I was on cloud nine and started touching it mildly.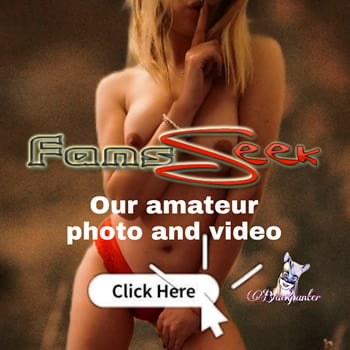 Then I slowly pinched and grabbed her breast. She left a small moan. It was soft as a bun. I began to insert my hand inside her top. Since she wasn't wearing any bra and I could reach her bare skin and she shivered. Now I touched her upper part of the boob and my cock became hard. She saw my hard-on, laughed and asked me to place my bag on my lap. She slowly directed my hand towards her pussy. I touched her thighs, caressed it slowly and reached for her clit. It was already wet down there. It might be visible as she's wearing leggings. I started rubbing her clit above it and she began to moan more. I then inserted my hand inside her leggings and touched her panties. I slowly pushed my hands and finally reached the wormhole, her pussy. I then inserted my finger into her pussy. I was hot and wet.