It was the day everything changed. The world had ended. The humans went extinct and I and my aunt (mother's sister) were the only humans probably alive. There was complete silence. No cars, horns, factories. We both were scared and my aunt started crying. I hugged her and told her that everything will be okay. She hugged my back tightly while her breasts pressed on my chest. I didn't have a problem with that and didn't give much attention to it.
Coming to my mausi(aunt in hindi is called mausi…), she is a beautiful magical lady with really nice breasts and a fair complection. But I never looked at her in a wrong way.
I told her that we should go out and get some resources from nearby shops so that we have things to survive. We went out by walk since the car's battery was dead and we decided to figure out a solution for it later. We got a lot of food, water, and other needful stuffs. My aunt picked up some lady stuff for herself as well. When we were back, she seemed emotionally stable and had accepted that we had to live this way. Slowly the day passed with silence and the night came. Since it was the summer, it was really hot and I removed my shirt and vest to feel better. I wouldn't say I had a perfect body, but I did have abs which weren't that sexy, but abs are abs -_- my aunt too, wore shorts and was wearing a sleeveless night dress in which she was looking extremely beautiful. She made dinner and served it to me and we ate while sitting on the sofa. She said, "its too hot na?" and i replied " haan… kaafi zyaada garmi hogayi". She looked at my abs and asked me "you have pretty good abs huh? body building karta tha kya? ladkiyo ko impress karne ke liye? did you have a girlfriend?" and I laughed and said " nahi nahi gf nahi thi meri… abs toh bas aise hi bana liye the.." and she laughed as well. After having dinner, we sat in the balcony for a while and then I told her that she can sleep in her bedroom and I will sleep in the other bedroom and she said ok. I wanted to sleep alone since I was feeling really hot and decided that I would sleep nude. At 10 pm, we both went to bed as we were tired and before going she kissed me on my cheek and wished me a goodnight. Thankfully, the water was still coming in the washroom. So, i went and had a shower and then removed all my clothes and then went to bed. I usually masturbate before sleeping but I was really tired so I slept as soon as I lay down on the bed.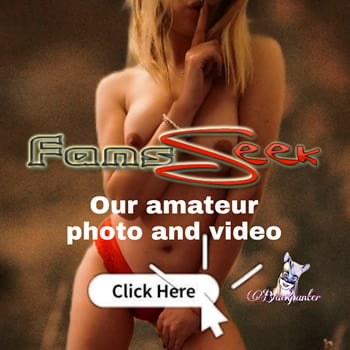 Suddenly I heard a noise and was woken up because of it. I heard my mausi's door open. I pretended to sleep and then I heard my room's door open. I opened my eyes a little bit so that I could see what was happening without letting her know that I was awake. As soon as my mausi opened the door, she saw me naked and got shocked and quickly closed the door. Then she knocked on the door calling my name. "Suraj! beta mai andar aajaun?" I stood up and quickly wore my boxer and said " haan mausi bas ek minute mai aaya" I opened the door and asked her what had happened in the middle of the night. And she said " sorry tumhe uthane ke liye… but mujhe sone mei dar laga raha hai… Kya humlog ek room mei so sakte hain? " I said " haan mausi kyu nahi… Aap mere bed pe sojao aur mai neeche ek mattress laga kar sojaunga. " I was not happy since now I couldn't sleep naked but I understood my mausi's problem. I arranged the mattress and then got ready to sleep. My mausi said " I'm sorry beta tumhe neeche sona pad raha hai… agar tum chahte ho toh upar mere paas akar so sakte ho. " but denied and said " nahi mausi koi problem nahi.. mai aaramse neeche sojaunga. " she gave my a kiss on my cheek and then we slept.