Hello everyone, my name is Tarun Sharma and I am here to tell you the story about me and my daughter Anamika. The story illustrates the wonderful night, I spent with my hot and cute daughter. We had a lot of sex, and we didn't let each other at ease even for a moment.
So, let's start with the story.
My daughter Anamika is 19-year-old and she was entering the first year of her college. She is a charming girl and creates a different aura, wherever she goes. She is so beautiful that any man would fall for her.
When she finally got admission into the college, she got the freedom to live her life as she likes. She was very much excited about her college and had started the preparation for their fresher's party.
Whenever my daughter needed any cash to buy something, she would always come to me as her mother never used to give her money to spend on clothes and make-up. Talking about my wife, she is a pharmacist and works in a 24/7 pharmacy. Sometimes, she has day shifts, while sometimes she has evening shifts. The pharmacy always has a staff issue and at least once a week on Saturdays, my wife also has to do the night shifts.
On a Thursday evening, I returned home from work very tired. I work in a private company, and they always exploit their employees by making them do more work than what they are paid for. I also had the same issue and was working too much compared to my salary.
Whenever I used to come home, my wife used to give me a cold glass of lemonade. It is always refreshing and makes all my tiredness go away, however that day she had the evening shift and was not at home.
I put my laptop bag aside and sat on the sofa. Suddenly, my daughter came out of her room with her laptop in her hands. She came and sat beside me on the sofa and started showing me some dresses and make-up, which she wanted to have for the party.
My daughter showed me all the things, but I was extremely tired and didn't give any attention to what she was showing me. I knew that she was just there for the money, so I took out my wallet and gave her my credit card.
She asked, "Should I buy all these? You liked it, right?"
I just said, "Yeah, Anu! it's all good!"
Anamika took her laptop and went back to her room. After some time, my wife also returned from her work and started preparing dinner. We ate our dinner and then we went to sleep.
After two days in the evening, I came home early from work as I have half-time on Saturdays. My wife was at home and made me a delicious evening snack, and I ate the snacks while watching my favorite TV show. My daughter also liked watching it and was sitting just next to me.
We ate the snack and my wife prepared the evening meal. It was still a lot of time for dinner, but my wife had to leave for her work as she had a night shift on that day.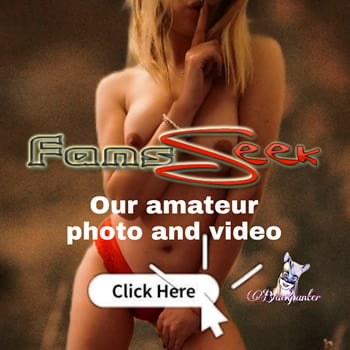 After she left for her work, I and Anamika were still enjoying the TV show. The show was almost about to end and then we also had to eat our dinner, so I told Anamika to get the dishes and bring the food to the table.