Hi guys, this is my first time posting a story so please bear with me if I make any mistakes and do let me know about it.All This had actually happened with me and it is a true story. This is from about a year ago. Well, I will tell you about myself, my name is Ajay (Name changed), I am 5'7 in height, brown in colour I would say, not too tall I would say and I am lean but I am very athletic. Right now, I am 21 years old. I study engineering in one of the colleges in Bangalore. I belong from Himachal Pradesh but have been staying in Bangalore for quite some time. So, anyone interested in me can contact me at [email protected]
I was 19 when this had happened and the beautiful lady of this story was 20. Yep, my best friend is older than me. Her name is Kriti (name changed), she is probably 5'3 and is chubby, her skin is really vibrant, she is too white in color. I love chubby girls, they look amazing. Kriti has amazing boobs, and an ass to die for. I don't know about figures and all so, sorry about that guys.
Coming to the story, it was the vacations after our 12th boards, we were all preparing for entrance exams but weren't interested at all. We used to keep texting all day and kept talking about random stuff. One day I finally asked her for her number, and we started talking on whatsapp. She used to send such amazing pics of herself (non-nude), and I kept complimenting her more and more. We slowly started talking more and more about our sexual life, if we had ever had sex or watched porn, or had masturbated. I opened up pretty quickly, never had sex, to hell with that, never even had a gf before, so I opened up and said that I have only enjoyed with my hand till now. She was quite hesitant to open up and it took her a few more days to tell me that she fingers herself very less. All this got me quite heated up, I liked her, I actually fell in love with her. She used to trust me and I felt good helping her out at times. We both were virgins, she had never seen a dick in real life and I had never seen a vagina in real.
One night, we were texting and we both got horny. We started sexting, she kept asking what to do, asking for instructions. I sent her a pic of my dick and asked her to finger herself thinking it was inside her, btw I have a dick of 6 inches, its real, and I know it's not too long but it has girth. She started fingering herself with one finger and sent me a pic of her boobs and asked me to jerk off and her my cum. I started stroking, we kept sexting, imagining we were fucking with each other. I asked her to send a pic of her pussy, she told me that she won't. I was surprised by that and asked her " Why not!!!", her reply was "Because, I want you to see and feel it for real". That night we both masturbated to sleep.
Next day we made plans to meet up in the same week, get a room somewhere and try out things. My friend was living alone and I told him that I want to bring a girl over, and he was fine with it.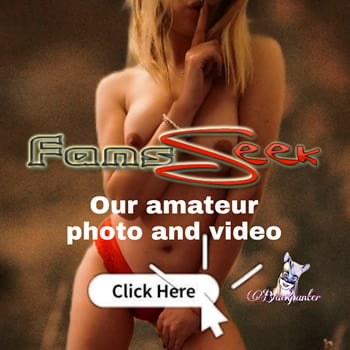 The day came, we both went to his place. His girlfriend was already there, she greeted us, we took one room and they were in the other room. Me and Kriti sat awkwardly for some time because we did not know how to start or engage. I asked her "what do we do now?", she replied saying "idk, you might have planned something right?". Suddenly I kept my hand on her thighs, started getting comfortable, looked her in the eyes, and went in to kiss her. This was my first kiss and it was amazing as fuck. She opened her mouth and I thrust my tongue into her mouth, we started exchanging saliva, playing with our tongues. She kept shouting "mmmmmhhhhhh", even though we were kissing, her moans were heard and I got really hard on hearing her moan. I started moving my hands, started pressing her boobs over her top, while she kept rubbing my dick over my pant, I felt like I was in heaven and was moaning as well from time to time.