Hi Everyone, I am Author (pen name), used to read stories on this site earlier quite a lot and liked them. Just a personal preference, I simply dislike incest. Just a bit about My traits I am a 6 ft 1-inch tall man, not hugely muscular but I am fit and exercise almost regularly. I am dark brown in complexion and I love the way I carry Myself.
I won't be revealing if this story is real or not and leave it on you to decide. This is not an exact sex story so requesting you guys to hold a bit of patience.
Coming to the story, this happened around 2 years ago I met this lady on Facebook. Although I am born and brought up in Calcutta I was working in Pune. Honestly, I was having a pretty much good time in Pune, and living independently of course has a lot of perks (you know what I mean 😉).
One Sunday morning I saw a lady on Facebook and she was so gorgeous so feminine. She was extremely fair(just a note, I am Myself extremely dark, and nowhere am I suggesting fair means beautiful). I couldn't help but sent a friend request to her. To My luck, she accepted My friend request that very night. I like a complete idiot who couldn't Control Myself and sent some messages right away. Guess what, to My utter surprise, I received a reply that very moment.
We had a pretty long conversation, exchanged phone numbers and I used to dance in school and college and also did some stand-up comedy and she simply loved these traits. She asked Me if I have a problem with her being already married and that she being 12 years elder than Me. To be very honest, I do not have an issue with age -> young nor elder, what matters to Me is the chemistry (just the lady has to be of legal age)I of course had no issue and we planned to hook up the time I am visiting Calcutta. I must mention it was not just the attraction of beauty but she was very well-read and had a great sense of humor. We planned that we are hooking up and we were also discussing stuff like a butt plug and all.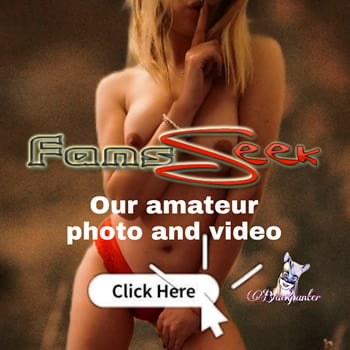 Slowly, when we had our conversations, I got to know a lot of things about her love marriage and how she had cancer, how her husband was not a good human and abused her physically but how she couldn't leave her since he was paying for her cancer treatment. I didn't reveal it to her but somewhere I grew a soft corner for her. Just to mention she was very moody and had a lot of mood swings and I tolerated them with charm and she loved My reactions.
I visited Kolkata on leave->Bingo It is time
We planned to meet on a Saturday night and in December, Kolkata is beautiful. We planned to meet at the salt lake and then decide. To My utter disgrace, I was late extremely late by around 45 minutes because of an irritating never-ending jam and she just threatened Me to leave the place. But somehow, I reached and guess what she was in a normal T-shirt, jeans and a jacket with little red lipstick. She was simply shining. I was just awestruck at her beauty and couldn't speak a word but just blushed. She was angry but seeing My reaction she just laughed like a baby. We went to a nearby restaurant ordered some cocktails and some starters. Honestly, all My smartness went away seeing her. I just kissed her hands and she started laughing again. She held My jacket collar and pulled Me near her lips and we were kissing like a crazy couple. It was getting crazier and our hands were not leaving each other. I put My palms inside her brassieres, inside her panties and I was squeezing her breasts. All of a sudden a lady came and told us to visit their restaurant/bar on 31st since they were arranging a great party and since we have come before that they would give us special discounts. We were least interested. She was a smoker so she went outside and I follower her. I held her by her waist from behind while she was smoking. She thought of going to the ladies' toilet and I followed her to the washroom. She was shocked to see Me and then loved My intentions and pulled Me inside the toilet. I carried her in My arms and we were kissing like crazy. I pushed My tongue inside her mouth and was squeezing her breasts – pinching her nipples put My hands inside her panties. I sat down spread her legs took her panties down to her knees and put My mouth and My tongue inside her pussy. She initially pulled My head towards her pussy but then pushed Me away and told Me we have to be in a better place and not in a restaurant's ladies toilet. She first came out of the toilet to check if there was anyone and then guided Me out of the toilet. I quickly paid the bills and then I knew a hotel that allowed unmarried couples due to prior experiences in college. I went there and booked a room for us.