In previous story, as you know I had my urges fulfilled, sex with my best friend only to find out moments later that my life was going to be very difficult.
After I fucked Mamatha, and was hitting on Amrutha, i found out Amrutha was infact my half sister. The next whole journey went on very silently. We reached the hotel by around 3 AM. Uncle booked only 2 rooms saying one was for him and aunty whereas the other one was for us 3. We went off to our rooms. I first went bathed and came back in a towel and sat on the bed. I was unable to think of anything else except the fact that my parents hid from me. I felt a knock on the wall and i lifted my head and found Mamatha naked leaning on the wall, sticking her hip out and hands folded. Her boobs were pushed up and seemed bigger. My dick immediately got excited. She came over to me swaying her hips and sat beside me. She gave me a kiss and all my thoughts disappeared. She unwrapped the towel and threw it aside and started jerking my dick. I kept sucking her neck and pressing her tits.
In the meantime Amrutha came out of the shower with a towel wrapped around her. She still didn't dry her body, it was wet. A few water drops were sliding from her neck down into her towel. She was hot but again she was my sister so I covered my dick with a pillow. She pulled her towel off and came walking to me. My eyes scanned her bare body. Her boobs a bit bigger than Mamatha's. The hair i felt above her pussy in the car now completely shaved. She asked 'Why are you thinking so much about this?' I shouted at her 'This might be fucking easy to you, cuz you knew this from beginning, you had time to accept it. But for me? No i just knew it today that my finger was up inside my sister's ass and now standing naked right in front of me. Gosh put some clothes on'. She shrugged and placed my hands on her tits and said 'If you really want me to get dressed, removed your hands'.
They felt so soft and juicy in my hands. I tried to remove but I was overcome by desire I pressed them harder and Mamatha pulled the pillow away and started jerking me off again. Amrutha came close to me and said 'It's okay, I want this, you want this too. Its nothing wrong even if we're siblings. And we're half siblings that's it go on feel them like u want' and kissed me. I returned the kiss to her as well and placed my other hand on her boobs as well. My eyes caught sight of those water drops hanging on her nipples and i flicked them with my fingers. She bit her lip and pressed my mouth on her tits. I sucked them like a baby. By now my dick was rock hard thanks to Mamatha. I gave her a kiss told them to stand side by side.
They stood beside each other and started posing like models. I admired their attractive and seductive figures. They started making out with each other and i enjoyed the scene for a while. Then they both came to me and Amrutha pushed me back onto bed and she sat on my dick and rubbed her pussy on it. She came forward straight until her pussy was right over my mouth. I did the only thing any good boy would do. I ate her out. I felt Mamatha's mouth on my dick and she started sucking my cock. As time progressed, i unloaded in Mamatha's mouth and Amrutha squirted on my face. I got up made Mamatha get on all fours and started rubbing her ass. Meanwhile Amrutha was jerking my dick again making it hard again. After it got back to its full size, as i already had a taste of her pussy, i positioned it with Mamatha's asshole and rammed it inside her ass. She shouted loudly but i didn't stop drilling her.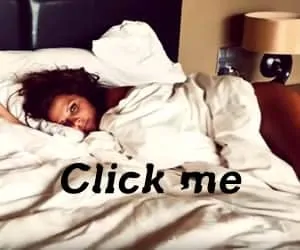 She squirted her juices nonstop on the bed and had multiple orgasms. I kept drilling her until she was begging me to give her some space. Her asshole was sore and red. So i pulled out,gave her ass a swift lick and threw Amrutha onto the bed. I pushed my dick inside her vagina and fucked her in missionary. She kept moaning my name loudly. I kissed her neck, chest, lips while my dick was exploring her womb. Mamatha regaining energy started massaging her sister's tits. I was close to cumming again so i pulled out and asked her if she's a virgin in the ass. She nods so i slowly finger her ass and then penetrate her ass. We're in reverse cowgirl position. Once it fully went inside i started moving my hips in a nice slow rhythm. Then at once i give her a sudden push and increased the pace. Mamatha starts licking Amrutha's pussy. Soon i couldn't hold it anymore so I shot my cum deep inside her ass and then pulled out. We were all panting heavily. I slept in between each of them with my arm around each of their body and their hands on my semi erect dick.
The next morning i woke up to the warmth of the bodies of two hot girls. They were still asleep and they were cute yet sexy in a way. My morning wood was pointing straight up and Amrutha's hand was still gripping it. I let out a heavy sigh when the door opened Amrutha's mom came in. Her name is Sudheera and is roughly 38-32-38. Her eyes immediately fell onto my dick and she opened her mouth in surprise. I had nothing to cover except my hands.
I removed Amrutha's hand and she woke up and saw her mom. She didn't seem worried. They both had a small conversation with their eyes as if confirming our events during night. Sudheera aunty came forward slowly and got a good view of my rock. Amrutha was making circles on my chest with her fingers. I said 'What about uncle'? Sudheera said 'Shh, don't worry about that, let me touch it' and she grasped it with her hand. For a woman of her age, her hands were still pretty smooth. She stripped right there infront of me. Her boobs were huge but a bit saggy. She had a touch of fat on her ass which made it jiggle wildly when she walked. She came over and slowly stroked my dick. Amrutha meanwhile kept her right boob in my mouth and i sucked it.
Then with no notice, Sudheera aunty directly deep throated my cock. I moaned softly with Amrutha's nipple in my mouth. Then she placed her crotch directly over my face. She had lots of hair over her clit which i pulled hard. Then i started licking her pussy while she deep throated me for 10 mins straight. Amrutha was sucking on my balls. Then she said she'll fresh up and come. Sudheera aunty was not stopping. It didn't take me long to make her cum. Then she got up and sat directly on my dick. Even though she had 2 daughters her hole was still so tight and was squeezing my dick hard. I found her G-spot and started hitting it hard and she started screaming loudly which woke Mamatha. As soon as she saw us she opened her eyes wide and mouthed WTF.
Her mother kissed her lips and shut her up. Somehow she convinced Mamatha to join. I started eating Mamatha's pussy and she too cummed hard. Then Amrutha came out and asked 'Can your dick handle the three of us?' Then aunty said 'Let's add another' and she called Uncle(His name is Sreedhar) and asked him to join us. Everything happened so fast. So here's the thing i was going to fuck with whole of my best friend's family. I was so high with lust that i didnt even think of anything else except putting my dick inside a hole. Mamatha and I together went for quick fresh up and also a quick session and then by the time we returned, all of us were there naked including Sreedhar uncle. He was a bit fat, dick smaller than mine in length but thicker and hairier. Sudheera was already sucking his dick and as i went out, Amrutha and Mamatha started sharing me. They started taking turns in blowing me. After some time Sreedhar uncle took Mamatha's hand and pulled her close to him and started pressing her boobs. I have to say ,i felt very much jealous.
Pages: 1 - 2