Hi guys im a newbie here…my name is hash..hashita…im here with the story in which i was fucked by a farm labour and his bull…so this story involves scat play so if any of the readers have scat piss phobia pls dont read this…
So lets start with the story..
I'm married and my husband works as a software engineer and goes abroad often..so i was bored here staying all alone..so i thought of planning a trip to my cousins house..which is far away from me and i like car rides so i took my car and i informed my hubby and left to to my cousins house..
I was in the miidle where suddenly my car started giving me a lot of trouble and alas on a lonely road where no other vehicle was seen ..my car broke down…
I came out and tried to fix it but i didn't know what the problem actually was…but i couldn't sight any other car nearby..
Then i saw a paddy field nearby where a man of 50's was grazing his field with a cow and a bull…strange but yes…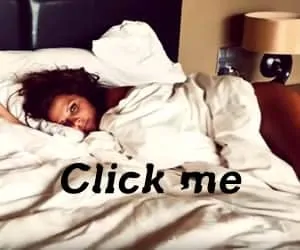 So i was wearing a chudidhar and pyjama then and i have a sexy figure…so somehow i managed to reach out to him through the fields ..
I asked him …excuse me uncle…can you help me to repair my car.?..
He said i can but right now i have to graze my field else the soil will become unfit for cultivation..
I pleaded … i will give you some money pls repair it..
Then strangely he was starring at my body from top to bottom and said…no beti .my field is very important to me..sorry..
I pleaded him again…uncle uncle please…my phone too is dead…i cant make a call either…please…
Then he said okay but under one condition i may repair your car…
I said okay what is it…
He said first promise me that you will fulfill that…
I was a little hesitant abour what was about to come but hand no other go..so i promised him..
He said .. remove your clothes and graze my field and meanwhile i shall repair your car..
I was in utter shock…i said are you mad..im like your daughter and how can you see me naked…i can graze the field if you want but i cant strip here in public…
He said choice is urs…
I was stuck and the only choice i had is to follow him…
So i said okay…and then i looked around if anybody was there…he said dont waste time no one's around im the only one staying here…
I removed my dupatta…i said where can i place it.? He said give it to me…i shall keep it inside your car…i said okay and i handed over my dupatta to him and then i removed my sandals…and then i was lifting my chudidar but was little hesitant..and he said make it quick no body is around except me…so dont don't worry…so i removed my chudidhar…and gave it to him…then i was gonna remove my pyjama and then he stopped me and said remove your bra first…
I said okay and started to remove my bra …and in no time my bra was loose but i holded it for a moment because i was gonna be exposed to a cheap farm labour…then i removed it…my soft tender boobs were out in public…i saw a huge tent in his lungi and i feared it but then i bent forward and removed my pyjama and gave it to him…i was now only with my panty…i was gonna remove and again he stopped me and said turn around and remove your panty while showing your ass…
I was feeling really embarrassed…so i turned around and i started pulling my panty down…and my ass was being exposed to him…and then i removed it and totally became nude in front of him and in public for the first time…
He said you have a sexy body…now graze the field and i will repair your car…with that he explained me how to control the bull and the cow and he started to proceed to repair my car…so i started grazing his field but was feeling so amazing to graze a a field completely naked in public…it gave me thrills…
After some time he came back to me and said…your car needs a change of part and cannot be repaired by me and the repair shop is about 40-50 kms away from here..i was feeling sad and helpless..
But he came with a nasty offer…he said i shall pull your car utpo to the mechanic shop with the help of my bull…but i need something in exchange of it…
I under curiosity asked him what?..
Slave dominance…you should obey whatever i say for 2 hours…it may involve toilet slavery too…
I was in tremendous shock..and slapped him…what do you think of yourselves…you think i will do whatever you say…i don't need your help…and then i started walking towards my car…and suddenly ge rushed to my car opened the door and took my clothes which i removed and threw it into the nearby paddy water…
I was getting more and more impatient of his behavior…i said what the hell have you done.. i don't have a pair of clothes to wear now…and the paddy had cow shit in it..so it was stinking badly…
He said you may take it out…but you won't h
Get water to wash it…now choice is yours…become my slave else you can have make your way out of here…
He added to his sentence if you let me dominate you …i will give you my wife's colthes and i will wash your clothes as well..
I was in grave dilemma…and i final after a long gap…agrred to his offer..
He said good girl now first sleep in the field…i said okay and i slept on the field…and then he removed his shirt and vest but he had his undies on…he came near me…he was stinking a little odd…but i controlled..he told me to spread my legs to the extent i can…i did…and then he removed his undi and told me to open my mouth which i did…he stuffed his underwear in my mouth …it had a horrible taste…he said until i release my load into you dont even try to stop me…i said pls not inside pls do it outside im married…he said who cares abour that and he trusted his cock…which was around 8 inches long a dark in color…be was trying to enter in with full force and i was under grave pain…tears were rolling of my chins ..he caught my boobs…and started slow pumps in and out ..the embarrassing part was the cow and bulk both were starring at us..and i observed that the bull was having a hard on…
And with one single push he got fully inside me …with that i stretched up….the pain was too much for me…he was fucking me mercilessly…then meanwhile he was pinching my nipples….
I was maoning without any shame….aah….haaa…aaaaah…slowwwwww…..it hurts…frankly i was enjoying the fuck which my hubby never gave me it was my first experience….
After sometime…he increased his pace which signalled that he was about to shoot his load soon…i again pleaded him…please not inside…please. ..but he was in no mood of listening to my problem and suddenly he stopper fucking me and total silence……and then splashhh………hot sperms into my pussy….it was a huge one…strange thing was i didnt have any orgasm …he said you are tough girl…not easily to be brought to orgasm…then he pulled out his cock…and sperms were flowing out like a river.. and then he told me to kneel…i did…and then he showed me his cum soaked cock and told me to suck it clean…i hesitated bcz sperms i didn't know how they taste…he caught my hair and pushed his cock inside my mouth….yuckkk…so saltyyy…but he was mouth fucking me…and he told suck it lick a lollipop…i said okay and i held his cock in both hands …and sucked his cock…clean and then he pulled back his cock and told to suck his balls…it was covered completely with hairs….so i went beneath and took both balls in to my mouth ..oh god.. what a erotic smell came under his cock…far more seductive than a deodorant…so with more enthusiasm i started to shamelessly licking his balls … he said…a bus was approaching that way…and i was in utter shock bcz i was completely nude…and people would see me…and i immediately got up and tried hiding somewhere…then he caught me and said i want to piss in our mouth ..

Pages: 1 - 2