Quickie for mom, Weekly chores get mother all worked up. Diane, a 44 year old housewife, was happy with her life except for the fact that she felt like a servant in her own home from time to time. This Saturday morning was one of those times as her husband was out playing golf with his buddies and her kids were still in bed. Meanwhile, she was stuck doing the chores.
By the time she would finish cleaning sweat would be pouring off of her five and a half foot 140 pound body. Her 40DD bra cups would be soaked in her perspiration and her size 8 panties would be stuck to her mammoth ass. She resigned herself to the Saturday morning ritual. The only good thing was that she and her husband would go out for dinner that evening at one of Springfield's nicest restaurants.
Meanwhile, Robert, her oldest son was laying nude on his bed jacking off over his Math Teacher who had incredible tits but an even more fantastic ass. He figured he had another hour before his Mother would get pissed off enough to demand the 19 year old get up.
First things first, Diane decided and went about collecting the laundry. First she got the laundry from her room and then to her daughter's room ending up in her son's room. She didn't worry about knocking on her kid's doors as surely they would be sleeping soundly. She was right about her daughter as she was dead to the world. Gently, she opened Robert's door and was shocked by what she saw.
Robert, hearing the door open could do nothing but quickly lift his hand to his chest and close his eyes and pretend he was sleeping. He couldn't cover himself with the sheets as he had decided to win points with his mom and had stripped the bed of all but the bottom sheet. So, there he was, his cock pointing straight up toward the ceiling for the whole world and his mom to see.
Diane was shocked at her reaction to the sight of her naked son and his eight inch cock. Her cunt juices were flowing freely into her sweaty panties. She decided to hurry up and get the hell out of there and feverishly began collecting the clothes hamper and the few items laying on the floor. The only problem was that there were a couple of things on the floor right beside where her son was on the bed.
When she got beside her son she stopped dead in her tracks as she couldn't help but stare at her son's wonderful cock as it was an inch longer and a bit thicker than her husband's. All she could think of was that wonderful cock, it was big and hard and being wasted just standing there like a marvelous flagpole. Gingerly she reached out and lightly touched it without thinking.
The rod was so hard and strong and the head so soft and pillowy and so damn sexy. Her nipples ached and her cunt tingled as she was more on fire than she had been since her wedding night more than twenty years ago. She licked her lips in a lustful frenzy as her whole body ached for that cock; she had to have it.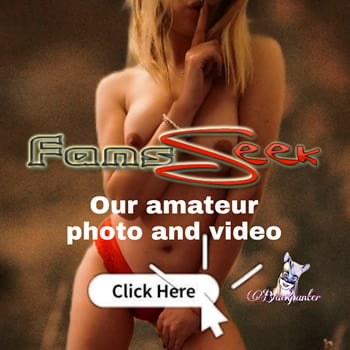 She dropped the few clothes she had in her hand to the floor and released his erection reluctantly; knowing that she would have it back in her grasp real soon. Robert was disappointed that she let go but still in a state of shock that she had grabbed it to begin with. Curious, he peeked out from between his eyelids and couldn't believe what he was seeing and decided to just lay there to see what happened next.